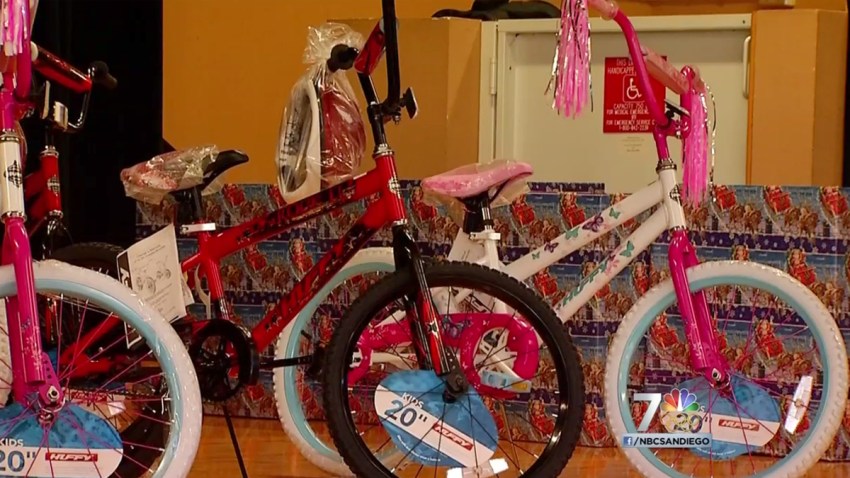 It's a holiday tradition for the San Diego Metropolitan Transit System.
And this year, MTS chose first graders at Encanto Elementary School to get what every little boy and girl wants from Santa -- a brand new bicycle.
MTS partnered with San Diego Police Department and Navy Crew from the Fleet Weather Center to teach some lucky, local first-grade students about bus, rail and bicycle safety.
MTS chief executive officer Paul Jablonski says his staff raises money all year, looking forward to this special holiday event.
"It's a wonderful thing that we keep the Christmas spirit alive all year at MTS, raising money to do this and then coming here every year and doing this, seeing the look on those kids faces makes it all worth while," he said.
Each year MTS brings the holiday gift -- complete with matching helmet -- to a different first grade class across San Diego County.
On Friday, when the kids received their new wheels, they screamed with excitement. After strapping on their new helmets, the kids were allowed to take their bikes for a spin with the help from MTS officials.