The City of San Diego will pay $225,000 to settle a civil suit filed by a teen mom who lost parental rights to her daughter just days after the child's birth.
Johnneisha Kemper says San Diego Police officers took her baby away in 2008, just days after she gave birth at the age of 16, claiming she was unfit to raise the newborn.
Now, the city of San Diego has approved a settlement in the civil rights lawsuit filed alleging the SDPD took the child without threat or warrant.
"The system did fail her in every way that she could have been failed," her attorney Shawn McMillan told NBC 7.
Kemper sat down and spoke exclusively to NBC 7 about the case, saying the money can't replace what she's lost.
"I want my daughter. It's like somebody I never knew," Kemper said.
Kemper had her daughter, Nyhanna,with her while visiting her mother in San Diego in 2008. She had just been released from the hospital, when Kemper said she had a dispute with her mother.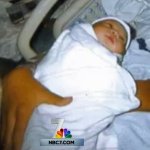 Her mother locked her out of the house, with her baby still inside.
Kemper said she called San Diego Police hoping they would help intervene but instead they took her child.
And from there the legal battle began.
Attorney Shawn McMillan helped Kemper file a civil rights lawsuit against San Diego County, the social workers involved, City of San Diego and the Police officers who initially took the baby.
The lawsuit said police officers took the baby even though there was no immediate threat to the child.

"The first thing they have to ask themselves is before they act at all, is, is this child in immediate danger of suffering severe bodily injury or death at the hands of the parent," McMillan said.
A foster child herself, Kemper was living in the Los Angeles area at the time.
At 16, she had no driver's license but said she tried her best to get to San Diego to do what the court required.
"Within that six months I had to go to counseling, go to parenting classes, and take drug tests. I had regulatory visits every Tuesday," she recalled.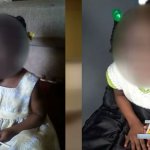 Eventually, the court terminated her parental rights and Nyhanna was adopted.
"After they did that, that was the end. I lost everything," Kemper said.
"I can't do anything to get her back. I just have to sit and accept the fact that oh, I have a daughter but she's just somewhere out there," she said.
McMillan said they pushed for a policy change and training for officers in how they remove children but the City refused and even offered more money instead agreeing to change.
As for Kemper's hope to get her daughter back, McMillan said there's little chance.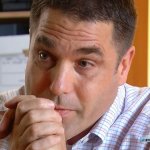 "It's just a really sad situation. There's nothing we can really do for a parent in her situation to get her child back. It's over," he said.
Kemper said she hope her case will keep this from happening again to another mother.
NBC 7 reached out to the City Attorney's Office about the case but they had no comment.