At the end of the year, we take stock in what happened and for San Diego's business community that include new openings, new technologies, new launches and new expansions.
Here's a look at the top 10 most visited articles from our Local Business Spotlight for 2016:
10: The announcement by Las Vegas-based Allegiant Airlines that it would be offering new flights between San Diego and Stockton out of Lindbergh Field. Perhaps it was the introductory fare of $39 that piqued everyone's interest?
9: Phil's fanatics were excited to see the water tower go up in Rancho Bernardo. The new Phil's BBQ location in April 2016 was our ninth most popular post to the Local Business Spotlight.
New Phil's BBQ Opening
8: The popular restaurant Mary's Donuts, a staple in Santee for 30 years, announced a new location opening in March 2016. Our article, one of our most viewed, let loyal customers know they could still get their apple fritters, doughnut holes and bagels there.
[G] Mary's Donuts Opens New Santee Location
7: San Diego Business Journal reported that San Francisco-based Bizness Apps planned to move to San Diego in April 2016. The idea of the company bringing nearly 100 jobs with it made it one of our most popular posts.
6: Say the word "Dunkin" and most everyone will respond with "Donuts!" The famous food chain was spotted in National City in July 2016. When we let our users know the new location was not only opening but included a drive thru window - well, let's just say the interest was extraordinary.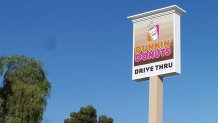 5: It wasn't a first for the historic landmark but when a new buyer stepped in to purchase the Hotel del Coronado, San Diegans wanted to know more. Our March 2016 piece about the Blackstone Group selling Strategic Hotels & Resorts to a Chinese firm for $6.5 billion made our list of most popular business news for 2016.
[G] Hotel del Coronado in Images
4: After an 11-year career with the NFL (including 3 with the San Diego Chargers) Cory Withrow, debuted The King's Craft Coffee Co. in Poway. The September 2016 story really caught our users' attention and came in as our fourth most popular post of the year.
3: Third in our most popular local business stories is an article about a new system of electronic signs and traffic signal meters that will allow drivers to quickly get around major accidents clogging up Interstate 15. The system went into effect in April. Here's Artie Ojeda explaining what it means for commuters:
2: Mention The Cravory and chances are you'll get a craving for a sugary treat. When we reported about the new shop opening in the Bressi Ranch Village Center (2629 Gateway Rd.) in Carlsbad, it was our second most popular article. Here's the piece from August 2016:
The Cravory Expands Cookie Business to Carlsbad
1: The most popular item in our Local Business Spotlight for 2016 was a look at the Seaport Village proposals. The Port of San Diego was reviewing six proposals for developments spanning 70 acres of prime property along downtown San Diego's waterfront. When renderings of the proposals were released in June, San Diegans wanted to take a look!
[G] Proposals for Prime Waterfront Site