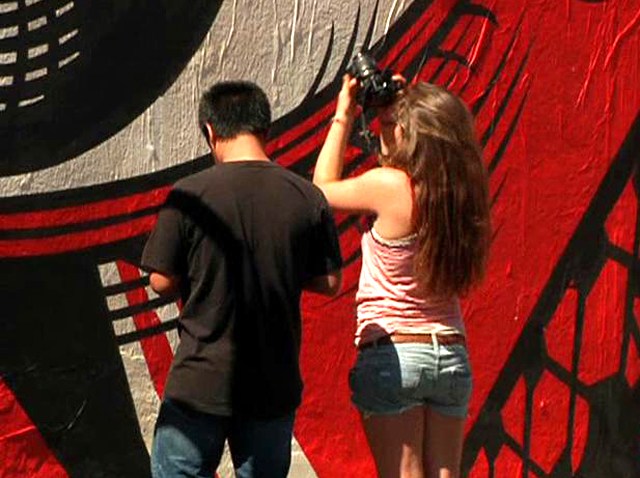 There is a new piece of art in San Diego on display for anyone to see and the artist may be familiar to you, even if you don't know his name.

"It's a political act, whether the content of the work is political or not," Shepard Fairey said.

It's called street art -- an increasingly popular political and creative outlet for a younger generation.

"You look at a blank wall and what do you see?" said an onlooker. "This is beautiful. It adds beauty, color and vibrancy to our community."

It's one of several murals that will be installed on buildings around the city over the next several months.

"The great thing about street art is it's free. There's no price of admission to come see this. You know it's very democratic," Fairey said.

And speaking of democratic, you may recognize his work. Fairey is the one who painted that world famous Barack Obama poster during the 2008 presidential campaigning.

This piece is part of a $250,000 exhibit by the museum of contemporary art involving 20 artists from all over the world.

"A prestigious institution is recognizing the impact that street art has made," Fairey said.

He says the increase in popularity will not change his work.

"The underlying message of my work is question everything," Fairey said.

And that's exactly the answer his fans want to hear.

"I'm proud of it. I'm happy to say I live in this town because we're finally accepting it," one fan said

Of the 20 artists, three murals are already up. There will also be pieces on display at the museum of contemporary art downtown starting this weekend.