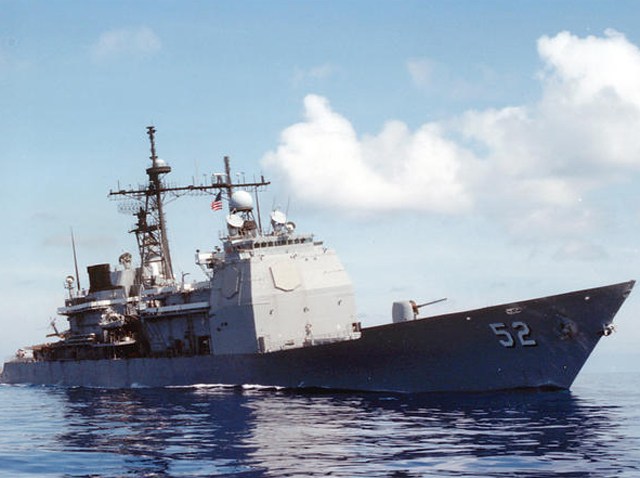 The USS Bunker is the latest locally ported ship sent to assist in massive disaster relief efforts.

The guided-missile cruiser, which has a crew of approximately 300, will join the USS Vinson Nimitz class aircraft carrier and the USS Higgins, an Arleigh Burke-class destroyer, in providing both ground and naval support for waves of military, medical and humanitarian aid teams expected to arrive in Haiti over the next few days.

The Vinson, a Nimitz class aircraft carrier, was ordered to the coast of Haiti hours after the quake hit. The carrier was scheduled to pass through the southern seas on its way to its new home port in San Diego.

The crew aboard the Higgins is also shifting focus as it heads to Haiti. The ship is nearing the end of a scheduled deployment that included several types of missions.

"The variety of missions that Higgins has been able to support -- from ballistic-missile defense in the Mediterranean to humanitarian assistance and disaster relief in Haiti -- demonstrates the inherent flexibility of our deployed surface naval forces and highlights the professionalism of our great sailors," said Navy spokesman Chris Servello.

The Vinson, Bunker Hill and Higgins will provide a floating base of command for the more than 2,000 Marines with the 22nd Marine Expeditionary Unit from Camp LeJeune, N.C.

Known as MEUs, the units serve as the United States military's primary self-contained, multimission-capable force. MEUs travel with all the naval, air and ground elements needed to sustain rapid response conflict or disaster-aid operations and can typically deploy within six hours of being assigned a mission.
Copyright AP - Associated Press