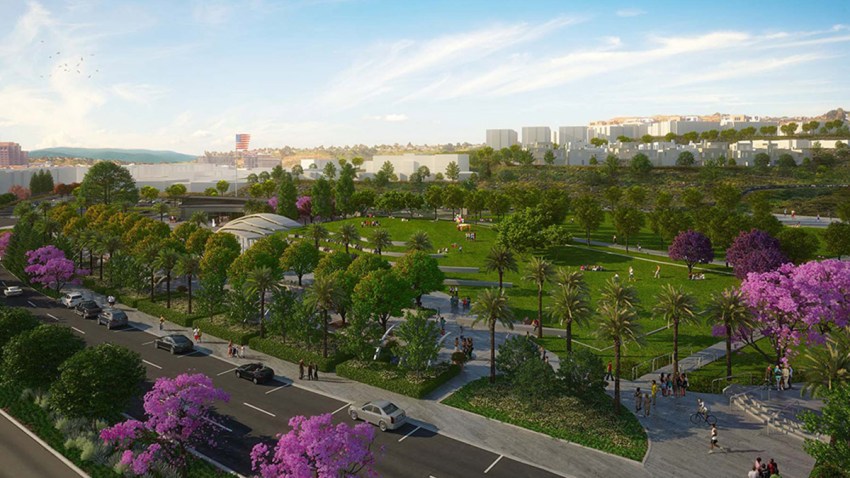 A new park, described by designers as the largest city park in Mission Valley, will open following a public ceremony Saturday.
Civita Park is a 14.3-acre, multi-level park located north of Friars Road and east of Mission Center Road. It's part of an open space design that will incorporate a network of trails for residents.
Among the highlights: a water feature, a plaza designed for farmers' markets or car shows, a community garden and a dog park. There will also be a water fall that will be fed from runoff of the Civita development and parts of Serra Mesa, designers said.
The park that's opening this weekend is on Civita Boulevard at Russell Parkway and is managed by Sudberry Properties, master developer of the 230-acre urban village of Civita.
A ribbon cutting ceremony is planned for 11 a.m. Residents can expect concerts, activities for children as well as circus performers. Festivities run from noon until 3 p.m.
Mark Radelow, vice president for Sudberry Properties, explained what will come in the future.
"The next phases of the park, which will open in 2018, will include two playgrounds, more fields, a bocce court, the "Mining Relic Terrace" with historic mining equipment and a Caterpillar D8 bulldozer, and three gardens," he said in a news release.