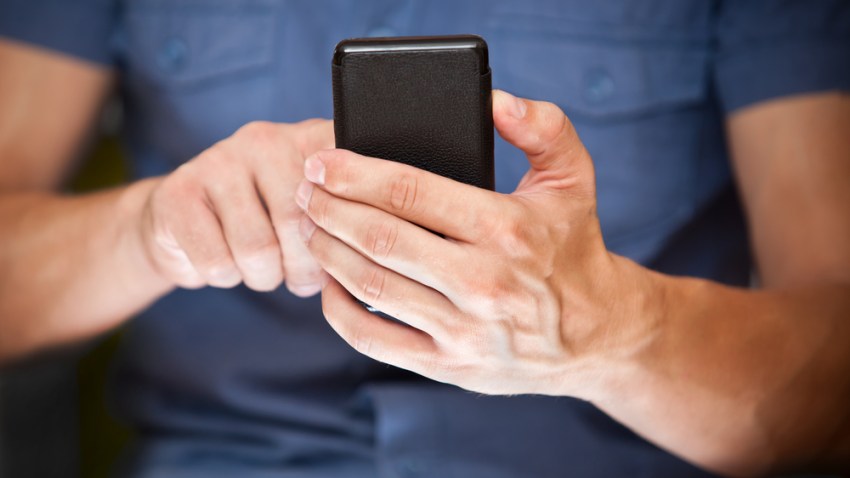 Police have arrested a community college student accused of sending threatening text messages after two teens were killed in Oceanside last March, according to officials.
Officers arrested Samuel Ruiz, 18, on Tuesday on the Mira Costa College campus.
According to the Oceanside Police Department, Ruiz confessed to sending threatening text messages to students at El Camino High School after four teenagers were gunned down in Libby Lake Park on March 13, 2013.
Two of the victims, 16-year-old Edgar Sanchez Rios and 13-year-old Melanie Virgen, died from their injuries. Melanie was a student at Caesar Chavez Middle School and Edgar was a student at El Camino High School.
The day after the murders, several El Camino High School students received disturbing text messages from someone named "Bart Cheng," according to police. Police said the sender threatened to kill the recipients if they talked about the shooting.
Officials said Ruiz was identified as a possible suspect, but he denied it and was not arrested.
In late December, another El Camino High student received a text from Bart Cheng. According to police, it read: "187 when you return from Winter break."
Police said when the student asked who was texting, the sender responded: "Blood drop. You'll see."
Once again, detectives tracked the threats to Ruiz's phone. They obtained a warrant and worked with Mira Costa College police to arrest Ruiz during class.
Ruiz was booked into the Vista Detention Center on charges of making illegal threats, cyberbullying and possessing an illegal knife on a college campus.
Four people were arrested in connection to the March 2013 Libby Lake murders. Two other teens were killed in the same park in May 2011.