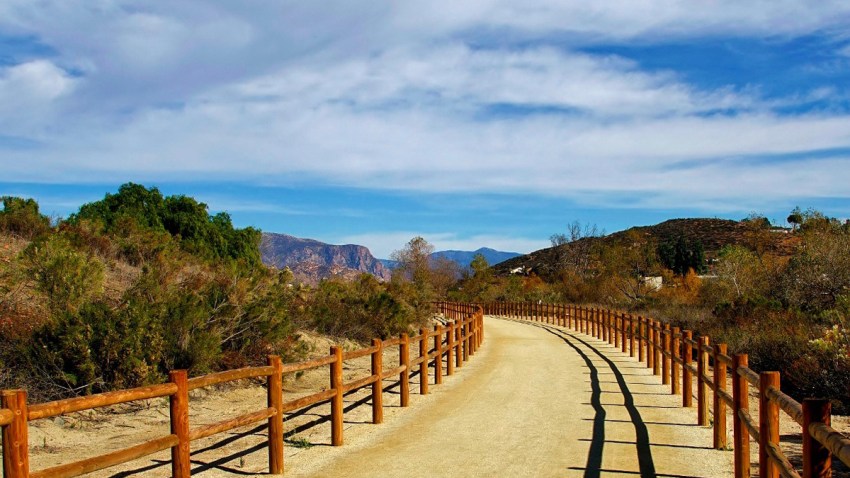 A walking and hiking trail in San Diego's East County has earned an award for its unique features and development.
The City of Santee announced Friday that the community will receive a Merit Award from the California Trails & Greenway Conference next month for the city's 2015 development of the Walker Preserve Trail, located at 9500 Magnolia Ave. The award will be presented on April 7 during a ceremony at the Riverside Convention Center sponsored by the California Trails Conference Foundation and the State Department of Parks and Recreation.
The Merit Award recognizes a unique trail or greenway development or reconstruction project that has reached a significant milestone.
The 107-acre Walker Preserve property includes land on both sides of the San Diego River. It was purchased in 2012 for $2.14 million. Construction of the trail at the site required $2 million of local park funds. The project – from conception to completion – took about seven years and opened to the public last April.
The 14-foot-wide, 1.3-mile-long trail is open to bicyclists, walkers, hikers and joggers and features many amenities, including a bike repair station and drinking fountains for both pets and people. There are rest spots and overlooks along the trail as well, which include picnic tables and benches, as well as historical artifacts. Informative kiosks and signs line the path, too, so visitors can learn about the habitat. Drought-tolerant landscaping rounds out the trail.
"Anyone who has been to the Walker Preserve can see what a tremendous asset the trail is
to our city and the region," said Paul Malone, Interim City Manager, in a press release Friday. "The trail serves to bring the community together to enjoy the outdoors and enhances the quality of life for all."
In 2012, the City of Santee received another Merit Award, that time for the development of the Mast Park West Trail.