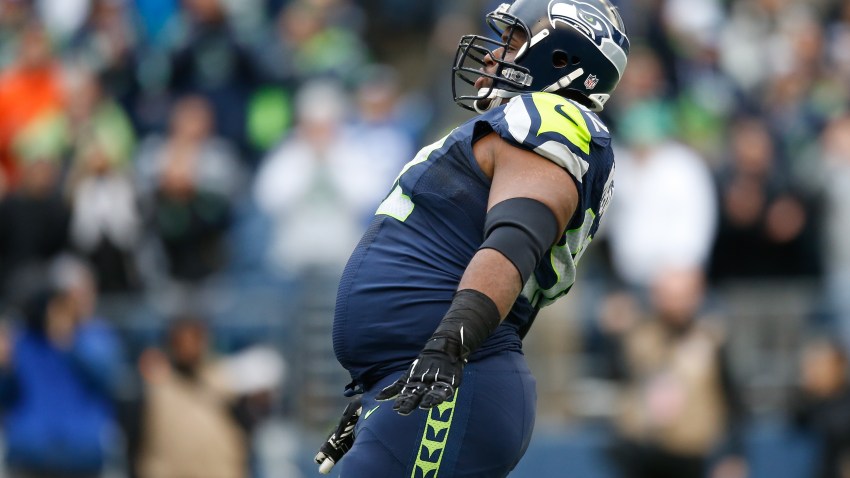 Part of the reason defensive tackle Brandon Mebane came to San Diego is he's sick and tired of seeing double teams and he wants to get blocked by just one guy for a change.

"I got more doubles last year than I got pretty much any year of my career," said Mebane, who was drafted by the Seahawks in 2007. "Here, where you have five guys on the line of scrimmage, and you don't know who's coming or when it's coming, I like the opportunity of getting more one-on-ones. It's going to be awesome."

So he likes the way Defensive Coordinator John Pagano calls a game, which is high praise from a man who won a Super Bowl ring in Seattle with one of the best defenses the NFL has seen in the last 20 years.

"I think the sky's the limit for this defense, period," said Mebane. "There's a lot of talent on this team."

Well, there can't be that much talent, right? I mean, this is a 4-12 club that had all kinds of trouble stopping … well, anybody for most of the 2015 season.

"I tell guys there's more talent on this defense than there was in Seattle."

Wait, what? The Seahawks defense has been ranked in the top four of the NFL the last four seasons and led the league in total defense in 2013 and 2014, both years ending up in the Super Bowl. And this San Diego Chargers team has MORE talent that that crew???

"If you look at the draft, you have four first round draft picks and you've got five second round draft picks on defense," said Mebane. "In Seattle we only had two first rounders and one second rounder. Everybody else was pretty much down in the draft or wasn't drafted."

Mebane, who was a 3rd round selection, makes a good point. The only main cogs in Seattle's defense taken in the first or second round are Earl Thomas, Bruce Irvin and Bobby Wagner. The Chargers have Corey Liuget, Melvin Ingram, Jason Verrett, Joey Bosa, Manti Te'o, Jeremiah Attaochu, Denzel Perryman, Casey Hayward and Brandon Flowers who were all taken in the top two rounds.

Of course that begs the question: Why aren't the Chargers playing up to the level of their defensive talent? In Mebane's experience the most important thing for a defense is trust.

"The key thing is believing in each other, believing that the guy next to you is going to do his assignment the best that he can."

So if the Chargers can raise the level of trust and have it match their level of talent, we just might see something special at Qualcomm Stadium in 2016.

"All we've got to do is just believe in each other and play together and, man, it's unreal."

And if they can make enough of an improvement to get back in to the playoffs … THAT would be unreal.