The ground level of the new Central Library is complete - a milestone many never thought it would happen.
San Diego Mayor Jerry Sanders spoke Thursday at a podium completion celebration at the construction site for the developing nine-story library in downtown San Diego's East Village.
The building spans an entire block between 11th Street and Park Boulevard, bordered by J Street and K Street.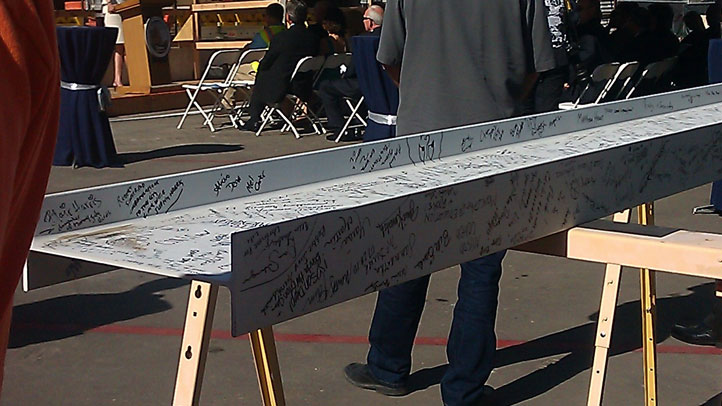 "I know there are some of you who thought this would never happen," Sanders said to a large crowd of supporters who were given hard hat tours of the site.
Funding for the controversial project, which broke ground last summer is about 30 percent complete, has been questioned by critics who say the project should not be a priority for the city grappling with budget cuts.
Sanders said the project is on time and on budget.
He believes the library is a step in the right direction for San Diego's future.
The $185 million facility is slated to be completed in February 2013.