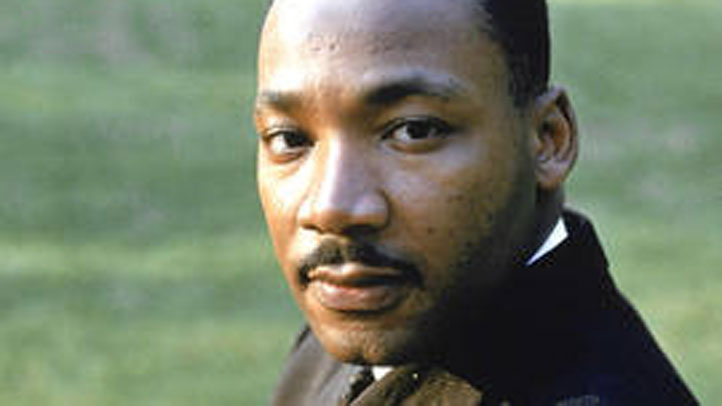 The 32nd annual Martin Luther King Jr. Parade will be held this afternoon in downtown San Diego to pay tribute the slain civil rights leader, who would have turned 83 today.
The parade will go along North Harbor Drive from the County Administration Center to Navy Pier. It will include floats, marching bands, drill teams, church groups and others paying tribute to King, who was born in Atlanta Jan. 15, 1929.
The parade is organized by Alpha Phi Alpha, the country's oldest black fraternity, of which King was a member. It will begin at 2 p.m. on Harbor Drive.
King, a Baptist preacher, led the 1955 bus boycott in Montgomery, Ala., and later founded the Southern Christian Leadership Conference.
In 1963, the led a march to Washington, D.C., where he delivered his famous "I have a dream" speech in which he foresaw that "my four little children will one day live in a nation where they will not be judged by the color of their skin but by the content of their character."
He was awarded the Nobel Peace Prize in 1964.
A march to Selma, Ala., in 1965, was met with police and mob violence and later became known as "Bloody Sunday."
King drew his inspiration for nonviolent protest from Mahatma Gandhi and became one of leading anti-war activists as the war in Vietnam dragged on.
On April 4, 1968, just a day after delivering his "I have been to the mountaintop" speech, he was assassinated at the Lorraine Hotel in Memphis, Tenn., at 6:01 p.m. by escaped convict James Earl Ray.
In 1983, President Ronald Reagan made King's birthday a national holiday -- it was not observed until 1986 -- to be celebrated on the third Monday every January.

Copyright CNS - City News Service