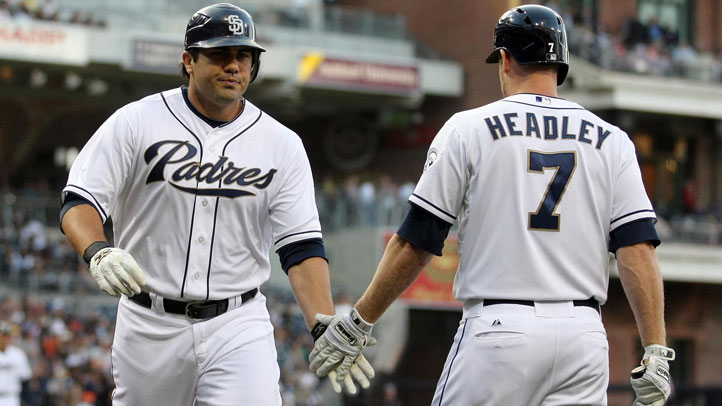 Marquis gave up an infield hit and a couple of walks followed by David Murphy's 2-RBI single.
Marquis reached a milestone, striking out his 1,000th career batter in the defeat.
The Padres got three straight hits in the bottom of the first. Chase Headley doubled to score Chris Denorfia. Headley accounted for three of the Padres hits. The Padres has runners at second and third with no outs but couldn't push across another run in the inning.
The Padres had more chances but could not convert. They left the bases loaded in the sixth and had two on in the 9th for Headley, but Joe Nathan worked out of the jam for his 14th save of the season.
The Rangers won it 2-1. Game two of the three game series is Tuesday night at PETCO Park.