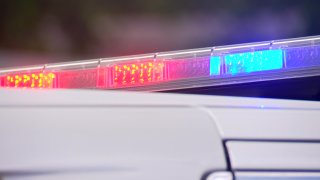 A man was arrested overnight after sheriff's deputies said he assaulted his uncle and left him gravely injured in San Diego's Spring Valley area, officials said.
The San Diego County Sheriff's Department said a fight was reported on the 10700 block of Jamacha Boulevard at around 9:30 p.m. Tuesday. Investigators at the scene said one man was "knocked out" in the fight and found him suffering from a head wound.
SDSO said the injured man, who was identified as 61-year-old Raymond Bermudez Jr., was taken to an area hospital with life-threatening injuries. Authorities said he is not expected to live.
The owner of the bar near where the incident took place told NBC 7 that the assault happened outside of the property. She added that the two men involved were houseless.
Due to the severity of the injury, SDSO's Homicide Unit responded to the investigation and learned 31-year-old Ronald Francis Valdez left the bar with Bermudez. Valdez, who is the victim's nephew, got into an argument with the man and assaulted him then took off, authorities said.
The San Diego Regional Fugitive Task Force later found Valdez and arrested him near his home. He faces a charge of battery with serious bodily injury.
The investigation is ongoing.
Anyone with information on the case is asked to contact SDSO's Homicide Unit at (858) 285-6330. Anonymous tips can be made by contacting CrimeStoppers at (888) 580-8477.
Editor's Note: A previous version of this story incorrectly stated the victim had died. SDSO said he suffered life-threatening injuries.