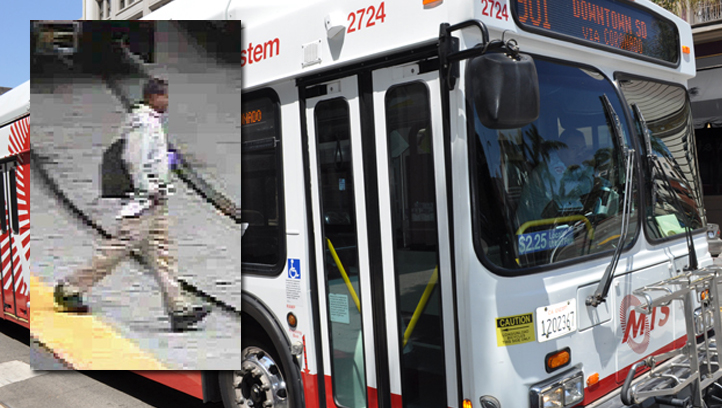 San Diego Police and Crime Stoppers are searching for man who committed a "lewd and lascivious act" against a minor during a bus ride on May 18 in downtown.
A 14-year-old girl victim was riding on a city bus headed for Balboa Park when a man boarded just before 4:30 p.m. at Park Blvd. and Broadway, said detectives in the case.
Allegedly, at some point during the ride the suspect sat next to the victim and committed a lewd act.
The victim got up and notified the bus driver, who then stopped the vehicle at Park and University, according to a media release. The suspect then got off the bus and fled the scene, said detectives.
The man has been described as looking in his 40s, and was wearing a khaki shirt over a white t-shirt, khaki pants, black work boots and carrying a black backpack over his shoulder.
SD Crime Stoppers is offering an up to $1,000 reward for information that leads to an arrest in the case.
Anyone with information on the suspect is asked to contact Crime Stoppers at their anonymous tip line (888) 580-8477 or SDPD Central Division at (619) 744-9500.