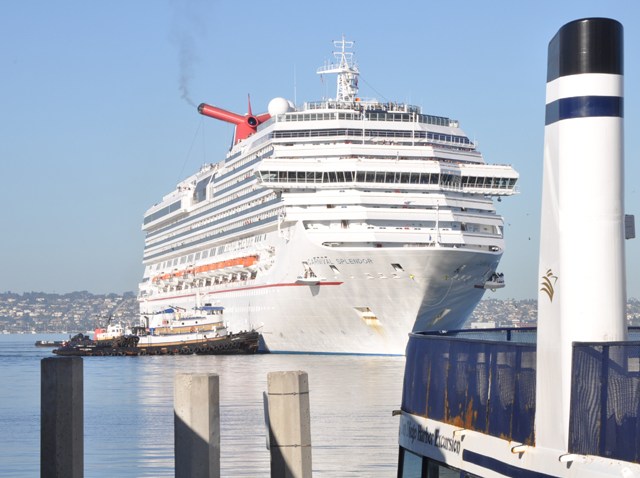 San Diego Coast Guards medically evacuated a man who was experiencing a possible stroke while on board a Carnival Paradise Cruise early Sunday morning.
Carnival Paradise officials reported the male passenger, 51, as showing signs of a stroke at 9:50 p.m. to the Joint Harbor Operation Center.
According to the ship's doctors the man had experienced convulsions during dinner Saturday evening.
A utility boat crew met the cruise ship outside of San Diego Bay, said the ship's doctor.
Coast Guard officials took the patient abroad and then transported him to Sector San Diego, where he was transferred to emergency medical personnel at approximately 1:40 a.m., Sunday.
There's no word on the man's current condition.