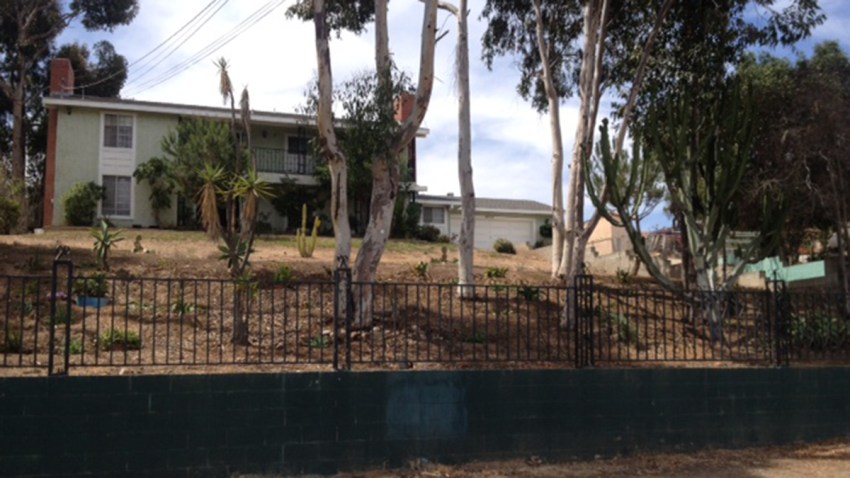 A woman screamed for help from her balcony when she and her father were stabbed by her brother in Encanto, neighbors and police say.
NBC 7 crews say a trail of blood led up to the home in the 6500 block of Eider Street where the stabbings happened Saturday around 10 a.m.
According to San Diego Police, 39-year-old Arthur Freeman II was inside when he got into an argument with his family.
Investigators say arming himself with the 8-inch steak knife, Freeman punched his sister in the eye and then stabbed her twice – once in the abdomen and once in the right side of her chest.
He then turned to his 71-year-old father and stabbed him in the stomach, officials say.
Neighbor Susan Dumas told NBC 7 she heard the sister come screaming onto the balcony, calling for help and 911.
She later saw the woman collapse in the home's driveway as the father emerged, clutching his side.
The victims were taken to the hospital for non-life threatening injuries.
Police arrested Freeman and booked him into jail for attempted murder and causing harm to an elder/dependent adult.