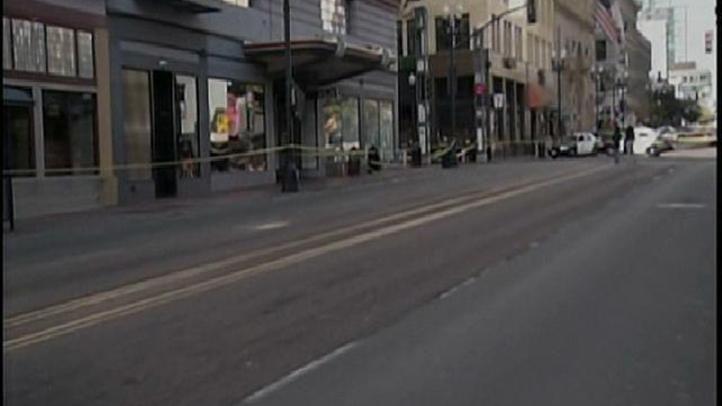 Police are searching for a suspect who shot at a man after an argument in the Gaslamp area early Saturday morning, according to San Diego Police.
The incident occurred at about 2 a.m. in the 500 block of Market Street as two men were arguing with each other, said Officer Frank Cali of SDPD.
At some point during the altercation, one of the men took out a gun and shot at the other man, Cali said.
The victim sustained gunshot wounds to his back and shoulder, though his injuries were considered non-life-threatening, according to Cali.
The suspect reportedly fled the scene and the victim was later taken to an area hospital by responding medics.
No arrests were made as police said they were searching for the suspect who was described as being in his 20s, thin and wearing a plaid shirt, baggy jeans and a bowler hat at the time of the incident.