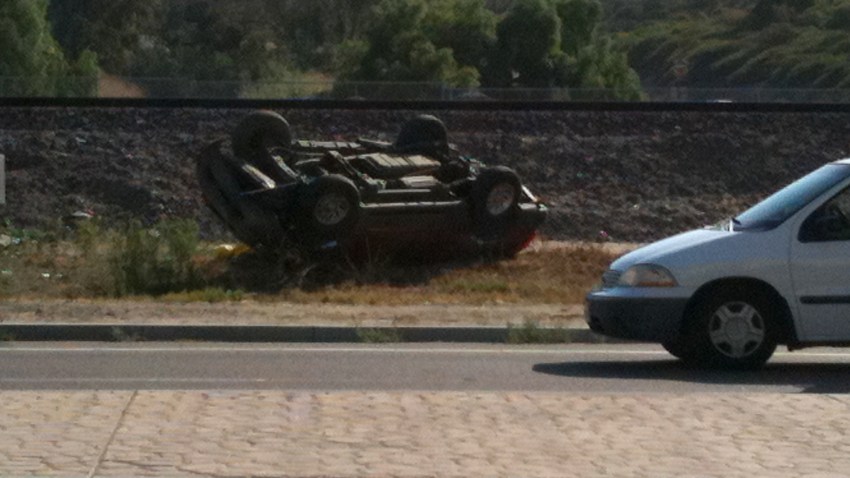 A man was killed Friday afternoon in Sorrento Valley when he was partially ejected during a rollover automobile accident, California Highway Patrol officers said.
The man, whose identity has not be released, crashed on Sorrento Valley Road at about 4 p.m., after he was reported seen driving recklessly on southbound Interstate 5 near Leucadia Boulevard just after 3:30 p.m.
Witnesses reported seeing the man throw beer cans from his window prior to exiting I-5 onto Vista Sorrento Valley Pkwy, officials said.
At some point, he pulled over and urinated on the side of the road, at which point authorities said they approached him. He then re-entered his car and drove away, leading up to the crash.
He was pronounced dead at the scene.