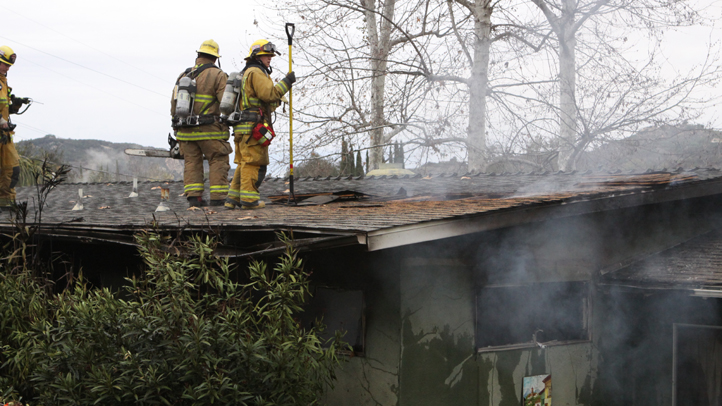 A man had to be transported to the hospital after his Deer Springs area home caught on fire Sunday morning, according to CalFire officials.
The fire was reported at a single-story home in the 9200 block of Old Castle Road, a mile-and-half from Interstate 15, at about 8:13 a.m., said CalFire spokesman Nick Schuler said.
The man, who was able to get out of the home with his dog before crews arrived, was transported to the UCSD Burn Center, Schuler said. He reportedly sustained minor to moderate burns on his face and head in the fire.
Heavy smoke and fire could be seen coming out of the back of the home and the residence sustained significant damage, Schuler said. Other homes in the area weren't damaged by the fire.
The man's dog did not appear to be injured, according to Schuler.