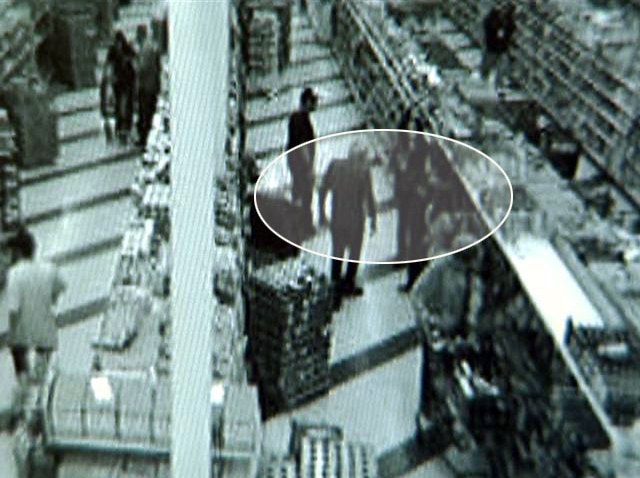 Two separate attempted abductions were reported Thursday in two areas of the county. In one, a 12-year old boy reported a man tried to kidnap him from an El Cajon store. In the other, a 14-year old girl walking on an Oceanside sidewalk said a man demanded she get in her car.
In El Cajon, the boy was shopping at the 99 Cent Store on East Main Street Wednesday with a few family members when he ran into a man he described as in his 50s.
In surveillance video released by the store, the boy can be seen in an aisle when an older man walks past him, then turns around and appears to shove the child.
There's a brief exchange, and then it looks like the man keeps walking. But as the boy reviewed the tape with his father Thursday, he was sure that the man tried to take him.
"He like lunged at me; he grabbed my arm and I pushed him away as hard as I could," he said.
At that point the man started yelling, according to the boy, so the child grabbed a can of beans and said he'd throw them at the man if he came any closer.
"He came home very upset last night about 8:15 telling me that somebody tried taking him from the .99 cent store," said Paul Martin, the boy's father.
El Cajon police are investigating the report.
"As an organization we take all of these incidents very seriously when they come in," said Lt. Mark Coit with El Cajon police. "We look at all the facts surrounding it."
His parents have told the boy to pay attention to what's happening around him in light of the Chelsea King and Amber Dubois cases.
"I think he did pretty well under the circumstances," said Martin.