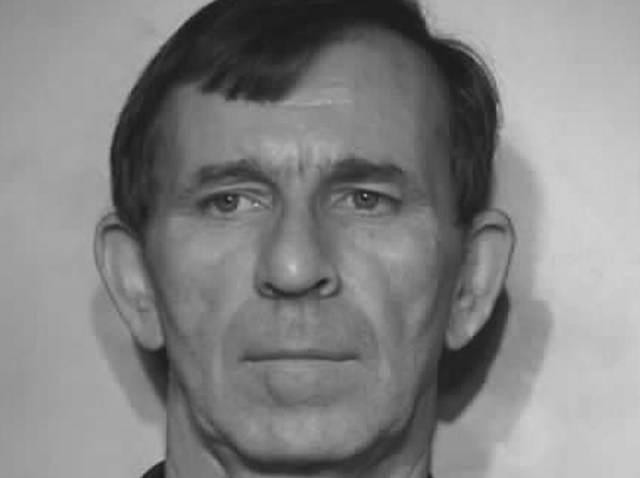 A San Diego court unsealed the third murder count pending against Michael Richardson on Friday. Richardson is accused of killing his wife and mother-in-law and then staging their deaths.

Prosecutors now believe 57-year-old Richardson killed his live-in girlfriend, Jovita Collazo, 38, in April 1992. Collazo and her 13-year-old daughter were living with Richardson in National City, prosecutors said. Collazo was reported missing on April 30, 1992 has not been seen since.
When detectives with the National City Police Department heard Richardson had been charged with two other murders, it prompted them to reopen the case.

Detectives re-interviewed witnesses and found enough evidence to charge Richardson with Collazo's murder.

Collazo's daughter now lives with her father, Michael Collazo, in another state. Michael and Jovita were estranged, but still married to each other at the time of her disappearance.

Legal analysts say this added charge makes prosecutors more likely to seek the death penalty against 57-year-old Richardson.

The bodies of Richardson's wife and mother-in-law -- 39 year-old Thao Richardson and her 72-year-old mother, Than Lyi -- were found with gunshot wounds outside a car that had wound up down a slope off Highway 67 near Lakeside June 29, 2010.

Authorities have concluded that the wreck was staged.

Richardson, the owner of a Poway auto body shop, also faces felony charges stemming from a sexual relationship with a 17-year-old niece.

He was convicted of armed robbery in North Carolina about 30 years ago, but escaped prison in 1982. Richardson returned to San Diego, where in 1978 his then-wife of two weeks, Earlene, filed a divorce petition that was never acted upon in San Diego Superior Court, according to records.

On August 4, 1982, while still a fugitive, Richardson married another woman named Olivia in San Diego, from whom he was divorced two and a half years later in a routine domestic case that involved no alimony or child support. Some time later Richardson was recaptured, finished his North Carolina sentence, and wound up in San Diego on parole.

"The prosecutors will have to decide whether the death penalty is appropriate in this case, and whether the will ask a jury for death," said Paul Pfingst, a former San Diego district attorney now in private practice with the law firm of Higgs, Fletcher & Mack.

"They will consider the number of victims, the strength of the evidence and whether there's other criminal conduct that may cause a jury to vote for death in this case," Pfingst explained. "In San Diego County, the chance of this being a death case is very high."