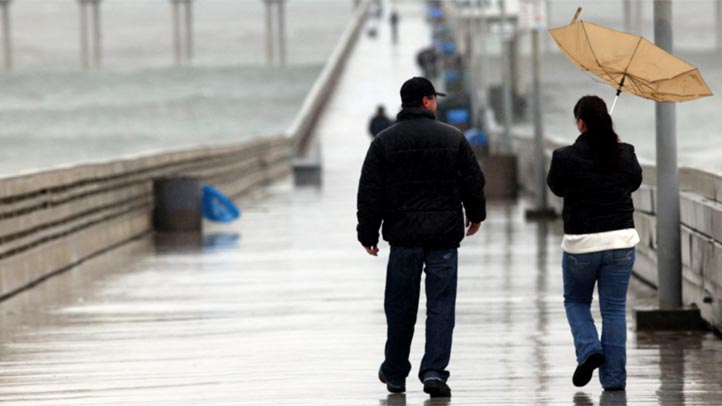 A cold storm system is rolling down the state of California. The strong gusty winds we are experiencing in the mountains and deserts are in advance of it.
Those areas are under a high wind warning through 10 p.m. 40 mph winds (with gusts to 70 mph) are possible.
With a wintry mix of rain, snow and powerful wind anticipated, our local mountains are also under a winter storm warning.
Snow accumulations of 5-10 inches are possible overnight, above 4,000 feet. Whether it's rain or snow, it will be windswept, so use caution.
Showers are expected Thursday night and will occur periodically through Saturday morning.
The main event -- or front of the storm -- will arrive Friday and last all day.
Though most precipitation totals will be less than .25 to .50 inch, an isolated thunderstorm could bring heavier amounts locally. Lightning and thunder are a possibility Friday.
If you're missing the San Diego sunshine, it will return Sunday, with warmer temperatures into next week.