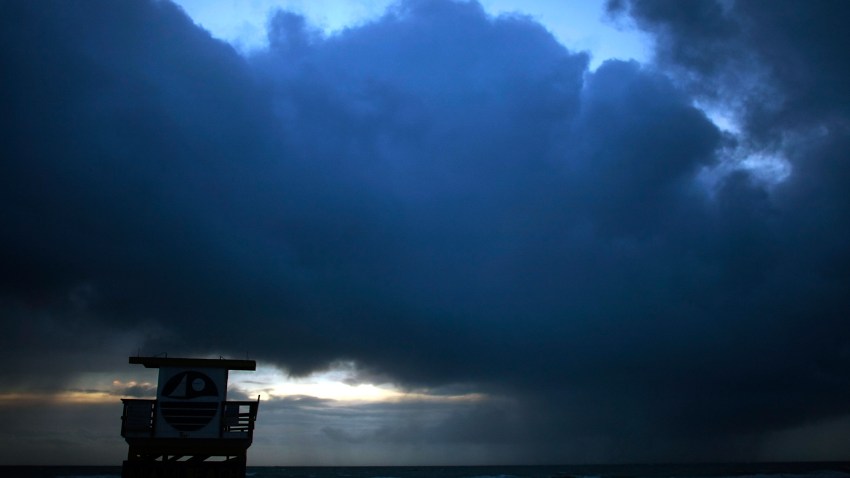 A Pacific storm closing in on San Diego is expected to bring heavy showers, gusty winds and fairly heavy snow in the mountains.
This is going to be a tough one to call since every computer run comes up with something different as to track and intensity.
TRACK THE STORM ON THIS LIVE RADAR
The storm was offshore Saturday morning moving due south down toward Mexican waters. It will turn to the east eventually, but the computers are in disagreement as to when and where.
One thing seems pretty certain -- San Diego County will see more rain and snow than our neighbors to the north, which is unusual since most storms hug the coastline, hitting Los Angeles, then Orange and finally San Diego Counties.
This one however, will remain offshore before heading toward land. That may bring it directly over San Diego or -- the more likely scenario -- it will continue to move south and then east after it moves past Tijuana. There is a slight chance it could move south all the way to Ensenada before hanging a left, in which case it could end up giving us only a glancing blow early Sunday, then move on to the northeast.
There is a possibility of drizzle or a few sprinkles before 3 p.m. Saturday. We could see the first band of showers around sunset. Saturday night is when the first heavy showers should hit, along with gusty winds and fairly heavy snow in our local mountains above 4500 feet.
Sunday should start out wet, cold and windy with snow falling in the mountains. There will be a chance of thunderstorms and even some waterspouts Sunday as the showers become more isolated and we see the wrap-around moisture move over the County offshore.
By Sunday night, the rain should be gone for most of us, though widely scattered showers might still be possible into early Monday morning.