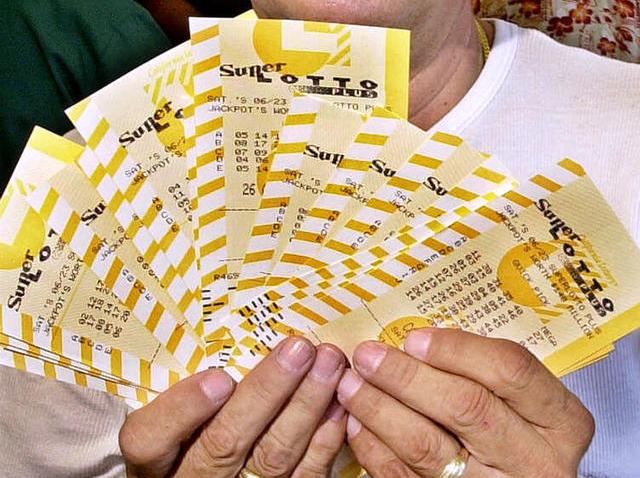 A local retiree came forward to claim his winnings in a $23 million lottery jackpot on the same day as the winner of three winning tickets, worth $204,482 each, sold in Solana Beach, lottery officials announced.
"Just a couple of weeks ago I won $13 off a ticket and I was thrilled to death. $23 million – I just didn't think it was possible!" the SuperLotto Plus said.
The man, who wished to remain anonymous, presented his winning ticket to California Lottery officials Thursday afternoon.
He saw the winning numbers on the news and said he could hardly believe his luck, lottery officials said.
The lucky winner said he would like to pay off his house and start traveling with his winnings.
The winning ticket was sold at Vons Grocery on Mission Gorge Road in Santee. The winning numbers were 8, 7, 15, 11, 31 and the Mega number 27.
The winner elected to obtain the lump-sum option. He will receive approximately $14 million before taxes. Vons will receive a bonus of $115,000 for selling the jackpot winning ticket.
The winner of three Mega Millions tickets sold in Solana Beach also came forward Thursday.
The same person, who has remained anonymous, bought all three tickets, worth $204,482 each.
In all, five identical Mega Millions lottery tickets were sold for the April 30 drawing. Three of those were sold in one place: the Qwik Korner Deli & Grocery.
Lottery officials said it's not uncommon for the same person to claim a prize with duplicate tickets. Players will use the advance draw system and sometimes forget that they've already played, the spokesperson said. That can result in overlapping weeks. However, the officials said three duplicate tickets were a little unusual.
The owner of the family-run store, Danny Yaldo, said he wouldn't get any money from the three winning tickets sold at his store. He would receive 0.5 percent of the winnings only if all six numbers were chosen correctly. Still, his reputation as being a "lucky" store has been attracting business.
The two other winning Mega Millions tickets were sold in California, too: One was bought in Garden Grove and another was purchased in the Sierra foothill town of La Grange.