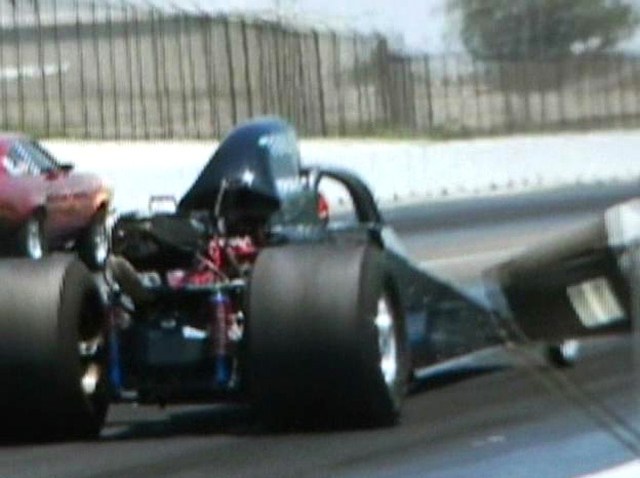 A 75 year-old drag racer from Escondido is recovering from burns after surviving a trailer explosion.
Harold Meziere pulled off Interstate 5 on Thursday night in the Tejon Pass for an overnight rest on his way to a race in Sonoma. He went to sleep in the trailer attached to his pickup truck, which was also used to haul his drag racing car and supplies.
"30 minutes later, something exploded in the trailer. It was an explosion that was big enough to blow open the door, the big door in the back," said Harold's son, Dave Meziere who has been talking to his father by phone.
Meziere said his father tried to get out the door but the heat was too intense.
"The trailer was loaded with race fuel and everything you need to go race a car and stuff. So, it was getting bad in a hurry," he said.
Meziere said his father only spent about 20 seconds in the trailer before escaping through a hatch at the front of the trailer.
He escaped with severe burns on his hands, arms, feet and back and was taken to the Grossman Burn Center at the San Joaquin Community Hospital where he had skin graft surgery on Friday. He could be released from the hospital as early as Monday and doctors predict a full recovery.
Dave said this latest incident could be the end to his drag racing career.
"He didn't get licensed until he was 65. So he was kind of a late bloomer," he said. "Probably, he's going to hang out in the hobby shop and work on his cars for a while and let the racing go for a little bit."
He'll likely be passing on the torch to his grandsons, who already have their own drag cars.