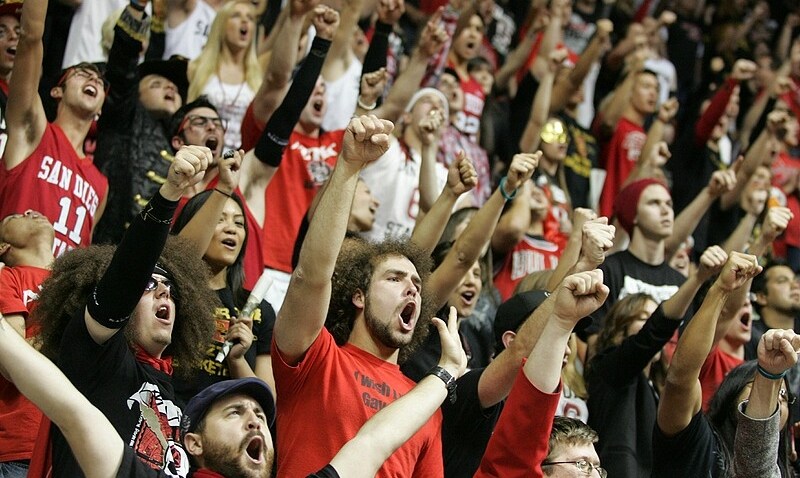 Local state colleges reported a record high number of students eager to attend their schools next year.
Cal State San Marcos (CSUSM) received nearly 17,000 applications this year – the highest number they've ever seen. San Diego State University received about 70,000 applications, also a record.
Though the thousands of potential students won't hear back from these universities until March, last year, CSUSM accepted less than half of the applicants. SDSU accepted even fewer: 30 percent, according to U.S. News and World Report.
Last year, 60,000 students applied to SDSU with room for 6,000 of those students, said SDSU spokesperson Greg Block.
Of the 1400 students admitted to CSUSM as freshmen, about 1,200 were accepted.
It's too soon to say what next year's acceptance rate will be, but the CSU system is hoping that Gov. Jerry Brown will approve a budget that restores $333 million to CSU schools – that would allow them to accept 20,000 additional students, according to Margaret Lutz, spokesperson for CSUSM.
Block said the academic program at SDSU is one of the factors in the increased interest. At San Marcos, Lutz guessed that new facilities such as the Social and Behavioral Sciences Building and the soon-to-be-opened student union are appealing to transfers and high school students.