The results from NBC 7's Listen To Our Veterans Project showed that veterans care most about medical services but many say they are still waiting far too long to get that care.
Feedback about programs and services for San Diego veterans was received from 1,050 veterans and some family members between Memorial Day and the Fourth of July.
"I think that everybody wants to be heard and the key, as we have found in processes like this, is make it easy," said Rob Pace, CEO and Founder of HundredX, the company that designed the feedback method.
Overall, 20 percent of respondents said that programs and services were "outstanding", 26 percent said "good", 25 percent selected "fair", and 30 percent said "poor." Respondents were able to select more than one answer.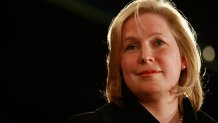 Medical care was rated as the most important program to veterans. But veterans were mixed on the quality of medical care they received. Nearly half of the respondents said it was good, but more than half said it is not so good.
Counseling was second, followed by educational assistance programs. However, veterans were critical of the wait times for the newly implemented Choice Program, designed to speed up the process.
When it comes to service, veterans said attitude ranks at the top of the list of things they care about, next is helpfulness, followed by wait times.
But many said wait times are still too long.
"The good news is there's good care available. Most of the issues are around things like wait times and processes," says Pace.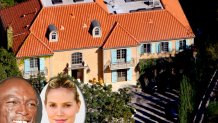 One veteran commented: "The facilities look nice and well maintained, but the care is horrible. Long appointment and visit times. Poor organization between departments and scheduling follow up or referral appointments. Get you in and get you out is their goal. Been waiting a year for help. I just gave up. Risk everything for your country to be forgotten and pushed aside."
Cary Cheshire, Senior Director of Client Services at HundredX is a Navy Veteran. He worked on the project and says he knows veterans are often reluctant to share their thoughts, "So to create something to allow them to share their opinions whether they've had good experiences or bad experiences was positive thing to do."
Some respondents also shared the names of people working with veterans. One veteran wrote: "She is compassionate and funny. A truly remarkable human being and an amazing supporter of veterans."
Another veteran saying one employee who helps veterans in wheelchairs is extremely busy "but always takes time to listen to your concerns. Always helpful, never stops working."
Veterans rated loan services and educational programs high, as well as friendliness, skill levels and helpfulness.
According to Pace, veterans who felt they were cared about and developed a relationship with a service provider felt better overall about programs and services.
Pace said: "One of our takeaways would be perhaps there's an opportunity to really work on that connection between the veterans and the people who are providing services."