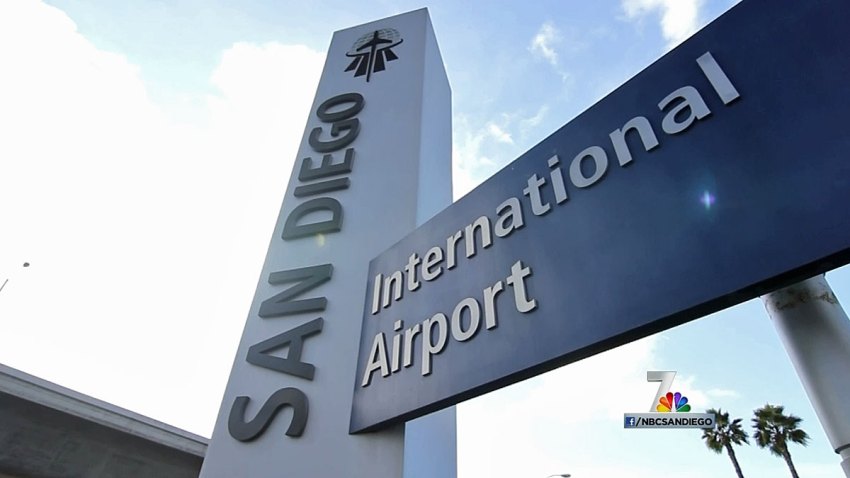 The nearly 50-year-old Terminal 1 at the San Diego International Airport may be scrapped, and the county's Regional Airport Authority is looking for input on how to rebuild it.
Five alternatives are on the table for the new Airport Development Plan (ADP), which seeks to meet airport demand through 2035 by finding ways to rework its 661 acres to hold more travelers.
All plans will be presented to the authority's board in October, but before the concepts go in front of the officials, the Airport Authority gathered feeback on them at a public meeting Tuesday.
"This airport is very important to the region and particularly the region's economy," said Keith Wilschetz, the Airport Authority's director of planning and noise mitigation. "I think almost everybody in this region has flown through our airport at one time or another, and it's important that we understand what they think.
Over the next 20 years, the main goals are to replace Terminal 1, keep the newly revamped Terminal 2 open as long as possible and grow international travel, officials say.
The five plan choices range in price from $2.1 billion to $2.5 billion, according to Wilschetz, and all five have a few things in common.
Each would create a passenger processing center on the airport's north side, near a planned SANDAG transit center by Washington Street and Pacific Highway. Every alternative would have overnight aircraft, expand Terminal 2 West to create six new gates, build a new road to take traffic off Harbor Drive and include extra space for a parking garage if needed.
Lindbergh Field's website explains the differences in each plan.
Alternative 1:
International gates are centralized
Centralized marketplace after security checkpoint
Terminal 2 East stays in current location
Alternative 2:
Multilevel concourse
International gates are centralized
Arrivals are on highest level of building, allowing for bay views
Alternative 3:
International gates placed at west end of concourse
Central marketplace serves aircraft that need to be in and out fast
Alternative 4:
International gates placed at south end of concourse
Domestic gate areas are optimized for highest frequency aircraft
Alternative 5:
Unified terminal concept with central federal inspection for international flights
Minimal projects so Terminal 1 will be up and running faster
More space for parking and critical infrastructure
Flexibility for future runway reconstruction
Click here for more details on each plan. While the Airport Authority is not planning on holding more public meetings, they are accepting comments on its website.
In October, the board will decide which ADP alternative to pursue. The Airport Authority will then undertake an environmental review, which they expect to take one and a half years.