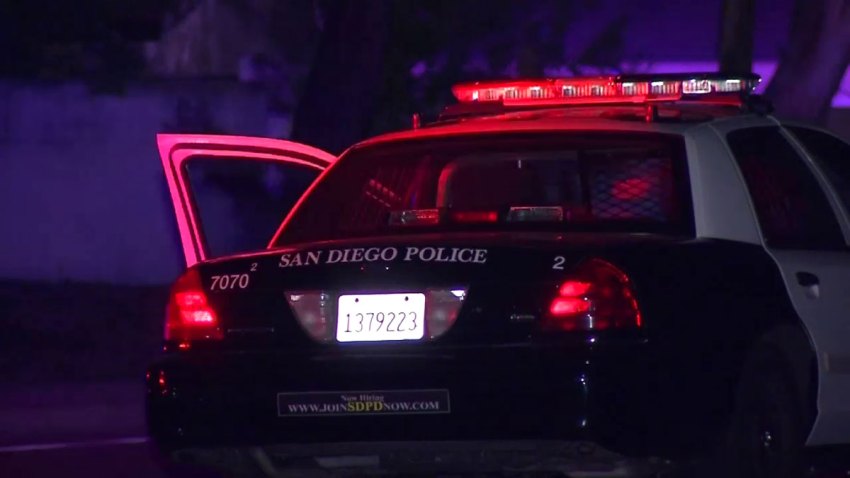 A suspected gunman shot at a group of six people in Lincoln Park Saturday morning, injuring an elderly man, according to the San Diego Police Department.
A man in his 60s was standing with five others near the corner of Euclid Avenue and Imperial Avenue at around 3:30 a.m., according to officers.
The area is near a bus stop and a deli.
A man in a black hoodie then approached the group and fired four shots at them, SDPD said.
A bullet fragment struck the elderly man's leg, according to SDPD.
He was taken to a nearby hospital for treatment.
The suspected shooter fled on foot, officers said.
SDPD is investigating.
Anyone with information is asked to call Crime Stoppers at (888) 580-8477.