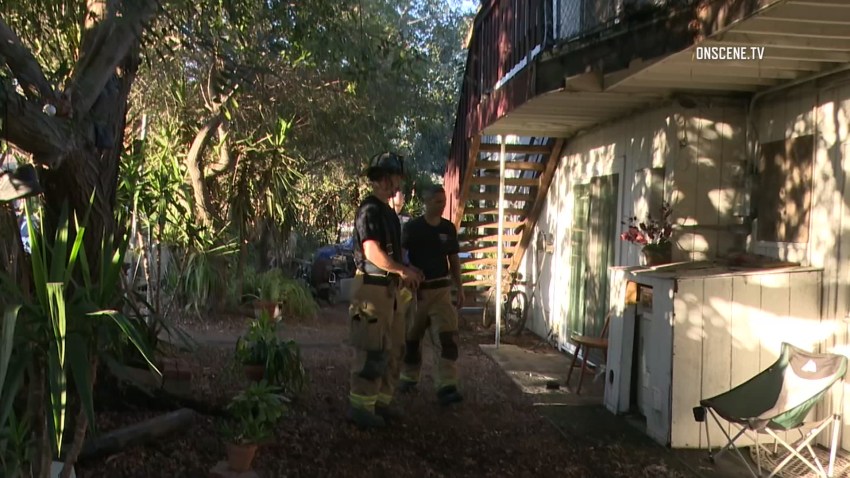 Twelve people were displaced Sunday after their Lemon Grove home caught fire, a fire official said.
The fire started around 2:30 p.m. on the second-floor balcony of the home in the 3100 block of Buena Vista Avenue, Heartland Battalion Chief Chris Case said.
The fire then spread into one of the bedrooms inside the home, he said.
One of the residents spotted the fire, called 911 and tried to extinguish the flames himself, Case said.
All 12 residents were displaced because of smoke and water damage to the home. The San Diego Red Cross was contacted to help those displaced, he said.
One of the residents complained of smoke inhalation and was treated at the scene, Case said.
The cause of the fire was under investigation and residents won't be allowed back in until inspectors evaluate the structural integrity of the house, the battalion chief said.