Parents, you might want to take the kids to LEGOLAND next year for their birthday: the colorful theme park in San Diego's North County plans to offer children 12 and under free admission in 2019 on their birthday.
The freebie is part of the park's own birthday celebration as it turns the big 2-0 next year. The yearlong party will also boast new attractions and entertainment as LEGOLAND California Resort reflects on how far it's come in just two decades.
When the park opened in 1999, it featured 12 rides and a miniature town built entirely of LEGOs known as "Miniland USA."
Today, the LEGOLAND brand has grown to include the Sea Life Aquarium, LEGOLAND Water Park, LEGOLAND Hotel and the LEGOLAND Castle Hotel that opened earlier this year. Now, the Resort is home to more than 60 rides, shows and attractions, all geared for families with children ages two to 12.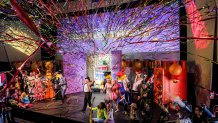 In addition to the free admission offer, LEGOLAND plans to kick off its big birthday with something dubbed "The LEGO Movie Days" on Feb. 16 and Feb. 17 and Feb. 23 and Feb. 24, 2019. During those dates, visitors can enjoy taking photos with characters from the movie, plus activities like scavenger hunts, LEGO building and a yet-to-be-announced attraction that will open as "The LEGO Movie 2" hits theaters.
In the spring, the park will debut a new short film at the LEGO Showplace Theater called "LEGO City 4D: Officer in Pursuit," which follows LEGO characters as they try to save the city.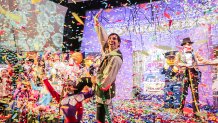 For its littlest fans, LEGOLAND will recreate the DUPLO Playtown, an interactive zone where tots can slide, hide, play and even hop on a mini express train.
Finally, LEGOLAND will introduce a new show, "LEGO Friends Live Show and Character Dance Party" at the new Miniland Stage, where guests can keep the party moving with lots of singing and dancing.
The free birthday admission offer begins in January 2019 and lasts all year long. For more information on LEGOLAND's 20th birthday celebration, click here.