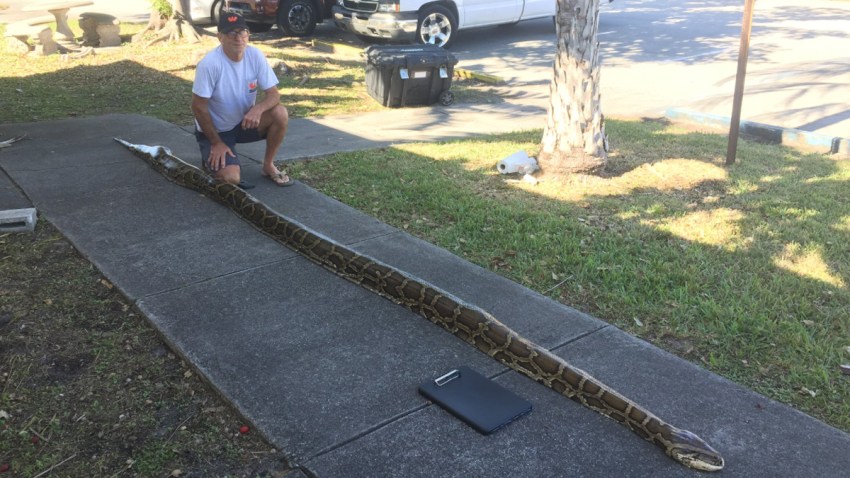 A former San Diego physician who billed taxpayers for fraudulent patient exams and phony prescriptions for power wheelchairs and medical equipment was sentenced to more than three years in prison Wednesday.
Deputy Attorney General Hardy Gold said Jason Ling used his medical license to "steal rather than heal."
Ling, whose medical license was revoked in October 2014 by the California Osteopathic Medical Board, must also pay approximately $1.5 million in restitution and back taxes to the state and federal government.
Beginning in October 2012, Ling was charged with a series of medical and tax related fraud crimes in both state and federal court.
According to his plea agreement in the federal case, Ling conspired to defraud Medicare by using a "street-level marketer" who referred patients to his Spring Valley medical office. Ling would then bill Medicare for these office visits, even though the patients were not sick. He also gave them prescriptions for power wheelchairs and other expensive medical equipment prosecutors say the patients did not need.
Federal prosecutors said the phony prescriptions were filled by a Los Angeles medical supply company, whose owner has pleaded guilty to submitting close to $500,000 in false Medicare claims.
Documents obtained by NBC 7 Investigates reveal details about the separate state investigation by the California Department of Justice, Bureau of Medi-Cal Fraud. The state investigation led to Ling's arrest and convictions in Superior Court.
The department staged an undercover operation in which an agent witnessed a patient walk into Ling's office without any assistance. According to the documents, "…Ling could see the undercover patient, was mobile…Ling did not conduct an examination other than to quickly touch her abdomen and quickly put a stethoscope up to her chest."
According to the documents, the agent said Ling "never asked if she had complaint" or if she had any problems walking. According to the agent, Medicare paid Ling $282 for that brief visit, which he falsely billed as "a home visit with comprehensive medical history… removal of impacted earwax… and a mini-mental examination."
NBC 7 Investigates has also learned Ling's medical "office" at the time was a basement bedroom in a house on Crest Drive, in a residential area of Spring Valley.
A court document filed Jan. 15 by state prosecutors confirms Ling pleaded guilty to eight criminal charges related to medical and tax fraud.
The evidence in those Superior Court cases shows Ling billed for medically unnecessary services, including skin cancer treatments and Vitamin B-12 injections.
Investigators said they also determined Ling submitted claims showing he treated Medicare patients for 20 hours or more a day, on 52 different days. On 32 of those days, Ling's bills show he worked more than 24-hours in a single day, while providing house-calls for patients.
"It is impossible to exceed 24 hours," the investigator wrote in investigation documents. "And considering Ling had to travel to the patients and the travel time was not covered, it is improbable that Ling could perform 20 hours of services in a day." Investigators determined Medicare paid Ling $198,865 for his work he claimed to have done during those 52 days.
Investigators also said Ling submitted bills to Medicare while he was an inmate in the county jail, after first being arrested.
Documents reveal he was paid more than $3,500 based on the false claims he filed during the seven days he spent in round-the-clock custody, before he was released on bail. Ling claimed during his time in jail he was "treating patients as a mobile physician at their home"
In the documents, the investigator wrote, "I know that Ling could not have performed those services."
Ling's attorney said her client is "very remorseful" and has tried to repay as much of the fraudulent income as he could.
"He has been a good person, he has helped lots of clients," said attorney Roseline Feral. "He's not all bad, and this is not the sum total of all his life."