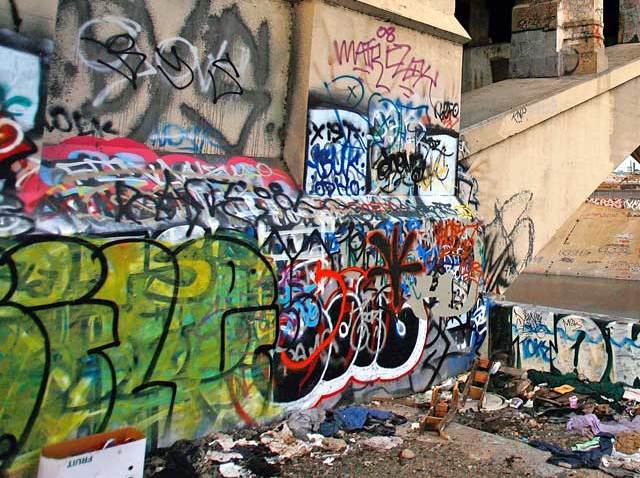 The cost of raising a kid is going up for parents whose children get caught scrawling graffiti in Escondido.

For the past four months, Escondido has ramped up its use of civil and municipal codes to get families to pay for damages in criminal vandalism cases involving juveniles, deputy city attorney Gary McCarthy told the North County Times.

"We believe it's important to hold people accountable and, with juveniles, parents are responsible for harm caused by their children," McCarthy said.

Official estimate that the city spent $300,000 last year cleaning up graffiti and won court orders for more than $200,000 in restitution. The city ended up with more than $12,000 in lump sum payments recently after dealing directly with parents in three cases, McCarthy said.

He said the city hasn't filed suit against any parents of vandals, but they are preparing for that possibility in a few cases. Under state law, parents are civilly liable for costs related to "the willful misconduct of a minor that results in ... injury to the property of another."