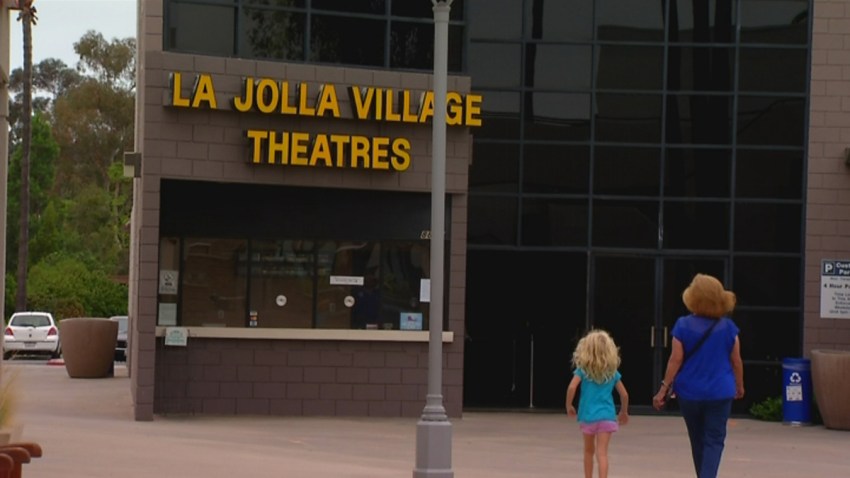 A La Jolla landmark shuttered its doors Sunday evening.
The La Jolla Village Square Landmark Theaters will play its last movie Sunday night. The theater will close, along with several other stores nearby, to make way for a Nordstrom Rack.
Residents from the neighborhood, saddened by the news, came to watch the theater's last few showings.
"I'm terribly sad," said resident Carolyn Stevenson. "This is an absolute wonderful movie theater for us because it has so many great foreign movies you can't see elsewhere."
Stevenson said over the years she had been coming to the establishment, she had seen so many movies and made so many memories she couldn't even begin to describe them all.
"I'm really sad because we have a population here that really loves those kinds of movies," Stevenson said. "Obviously I can go elsewhere, I suppose to the other Landmarks, but this is a real asset for our community here and quite frankly we don't need another Nordstrom Rack."
Mark Anderson wanted to pay homage, he said to "a disappearing La Jolla tradition."
He and his friend Penelope Vining said they had been coming to the theater for decades to watch foreign films.
"If you like foreign films, the other theaters are not offering that," Vining said.
Anderson agreed with his friend, adding that for him, it was also about the experience. He liked the theater's popcorn, their beverage offerings and the comradery.
"It's the theater, versus staring at a computer screen," he said.
The location's last movie was a 7:30 p.m. documentary called "Iris," about a 93-year-old style maven from New York City.