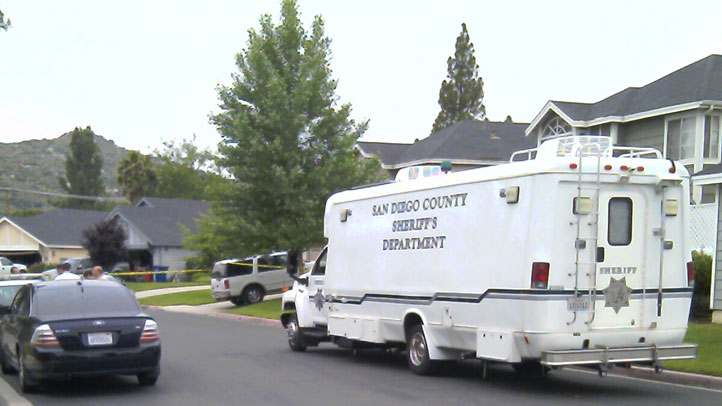 Police arrested the husband of a Lakeside woman who was found dead in her home yesterday morning. The woman's name is still unknown and it is unclear how she died.
Her husband, Timothy Danielson, was found clinging to life in the upstairs bedroom where San Diego Sheriff's deputies discovered the woman's deceased body nearby. He has since been arrested and is charged with one count of murder. Danielson is currently being guarded in the hospital as he receives treatment for the injuries he sustained during the incident.
San Diego County sheriff's deputies arrived at 10328 New Bedford Court yesterday morning after receiving a worried phone call from a relative. She told deputies Danielson emailed her claiming he had killed his wife and would try and kill himself.
Investigators from the Sheriff's Santee and Alpine Stations, Homicide Detail, and Crime Lab, as well as the U.S. Border Patrol are participating in this investigation.
A cause and manner of death, as well as a positive identification of the deceased woman will be determined by the Medical Examiner's Office.
Deputies are seeking a search warrant for the home and are interviewing family members, friends and neighbors Nesbit said.
Anyone with information about this incident is asked to call the Homicide Detail at (858) 974-2321/after hours at (858) 565-5200 or Crime Stoppers at (888) 580-TIPS(8477).