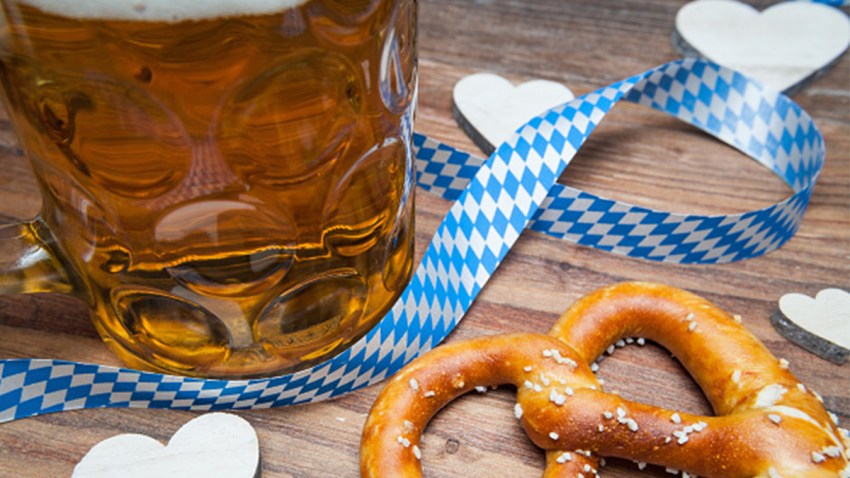 Bring on the polka tunes and lederhosen! One of Southern California's largest three-day Oktoberfest festivals is returning to La Mesa for its 45th year.
La Mesa is hosting their 45th annual Oktoberfest starting Friday with traditional German cuisine, music and beer. The three-day festival draws about 10,000 attendees to the La Mesa Village and is free for the whole family to attend.
To get visitors in the mood to bring out their best polka dance, there will be German Polka bands playing throughout the weekend. With two music stages, the festival has local bands performing as well as retro group The Smokin Cobras, Slower and Rising Star. To view the lineup of performances, visit their website.
La Mesa Oktoberfest will feature arts, international food vendors and family activities. 30 local artisans will be showcasing authentic art and German-style craft pieces in the Craft Faire Tent.
Local breweries like Karl Strauss, Stone Brewing Co. and Modern Times Beer will bring suds of brew to the Oktoberfest Craft & Spirits Garten.
New this year is the Sunday Brunch at Bo-beau's Kitchen and Garden. For about $40 per person, guests can feast their way through four courses of delicious offerings while enjoying beer from Modern Times Beer.
There will be fun for the kids at the German Kinder Karneval featuring a Ferris wheel, a rock-climbing wall, inflatable slides, Bungee jumping, and even face painting.
In addition, the festival will have Dackeldorf Dachshund Village where guests can bring their furry friends. From Wiener dog races, a fashion show and a howl-deling contest, La Mesa Oktoberfest promises to be fun for the pup.
La Mesa Oktoberfest will also offer Glucklich Games, a series of competitive games from tug 'o' war, a beer squat challenge and even a partner carrying race. Prizes include personal gym sessions, coupons towards gym memberships and four weeks of group trainings. Attendees can register the day of for $5 individually and $10 for a group.
"We're so excited to continue bringing both new and traditional features to La Mesa Oktoberfest for its 45th year," said Angelique Vanko of McFarlane Promotions for La Mesa Oktoberfest. "No matter what age, there's something for everyone to enjoy at this free German festival and we'd love to share the celebrations with you!"
VIP passes to La Mesa Oktoberfest are available for purchase starting at $5 to$50, which access to additional restrooms, front of the line privileges, two complimentary beers, a commemorative stein and much more. For more information please visit their website.