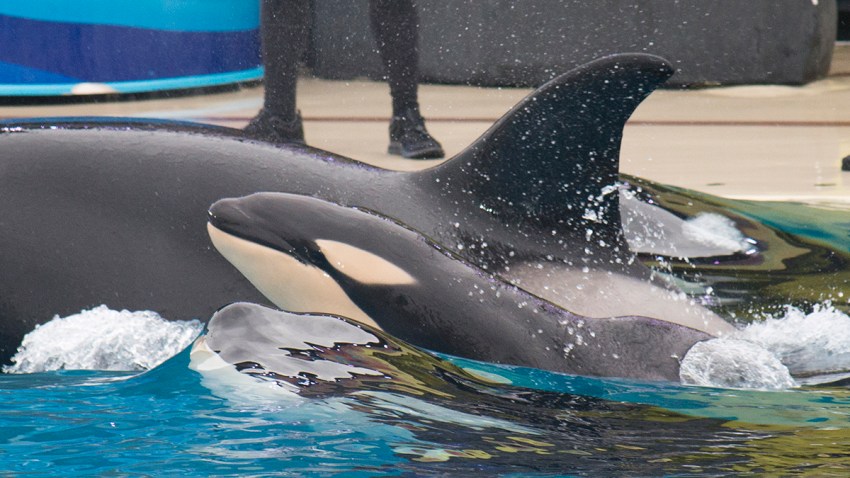 A killer whale was born on Tuesday afternoon at SeaWorld – the seventh such Orca born at the San Diego park in its 50-year history.
The whale was born at 12:34 p.m. in Shamu Stadium to a 10-year-old Orca named Kalia.
Kalia's calf was estimated to weigh between 300 and 350 pounds and measure between 6 and 7 feet long, SeaWorld officials said. The sex of the baby has yet to be determined, nor has a name been released.
After carrying the baby for 17 months, Kalia was in labor for just over an hour. Seconds later, the infant whale swam to the water's surface to take its first breath, SeaWorld officials said.
The calf appears healthy, though zoo officials say the first few days are critical. Trainers and veterinarians will continue to monitor the baby and mom.
This is Kalia's first calf. Her mother, Kasatka, has given birth to four calves.
The most recent killer whale born at SeaWorld's San Diego park came last year when Kasatka delivered Makani. Prior to that, a whale named Kalia was born in 2004 to Kasatka.