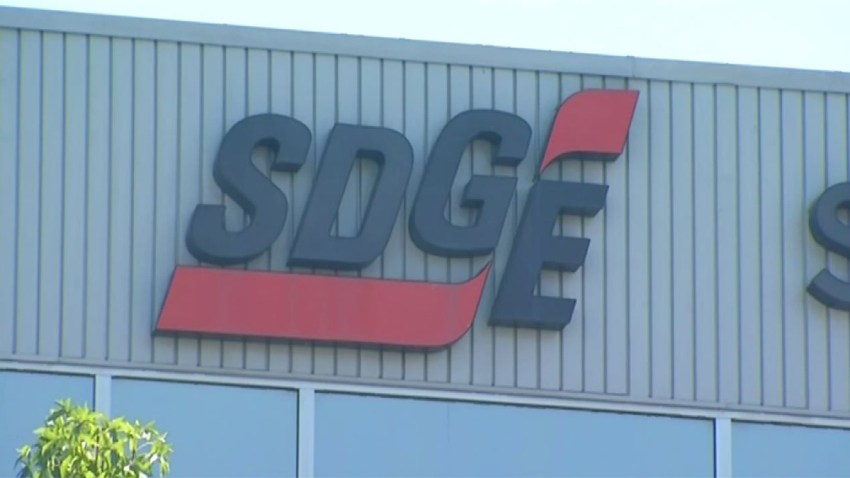 A $10,000 reward is being offered by San Diego Gas & Electric (SDG&E) for an arrest in the recent shootings targeting businesses in Kearny Mesa, including the SDG&E building.
San Diego Crime Stoppers and the San Diego Police Department announced the reward Friday, saying investigators are actively pursuing information on this case. Officials also released a photograph of an SUV spotted driving near the businesses at the time of the shootings.
According to police, the string of shootings began on Jan. 18. That night – between 10 p.m. and midnight – an unknown suspect shot at a 7-Eleven store located at 9187 Clairemont Mesa Blvd.
On Jan. 30, San Diego Tire and Wheel at 3865 Convoy St. was shot at while the business was closed. Then, sometime between Mar. 28 and April 28, the Resmed building at 9001 Spectrum Center Blvd. was shot at, police said.
The SDG&E building at 8326 Century Park Ct. was the next business that was targeted. It was shot at multiple times on April 17 around 6:15 a.m., then again on May 8 at around 6 a.m.
On May 10, at around 6:45 a.m., that same 7-Eleven on Clairemont Mesa Boulevard was shot at again multiple times.
Police said no one was struck or injured by the bullets in any of the cases, but the buildings were occupied with employees during four of the six shootings.
Investigators were able to review surveillance footage captured by surrounding businesses. In both the Jan. 30 and May 8 cases, a grey SUV – possibly a newer Jeep Cherokee – was seen driving by the business at the times of the shootings, police confirmed.
The investigation on this series of shootings is ongoing, but police believe they are all related. The suspect is believed to be shooting the businesses from a car in what police believe are random acts of vandalism.

"We want anyone who's responsible for this to know they're facing some very serious charges and it could be much worse if someone were to get hurt," said San Diego police Lt. Scott Wahl.

The $10,000 reward is for any information leading to an arrest.
Anyone with tips on the suspect or vehicle should contact the SDPD's Eastern Division at (858) 495-7964 or Crime Stoppers at (888) 580-8477. Tipsters can remain anonymous.
Earlier this week SDG&E told NBC 7 the company was "actively participating with law enforcement" on the investigation and they remained focused on employee safety.