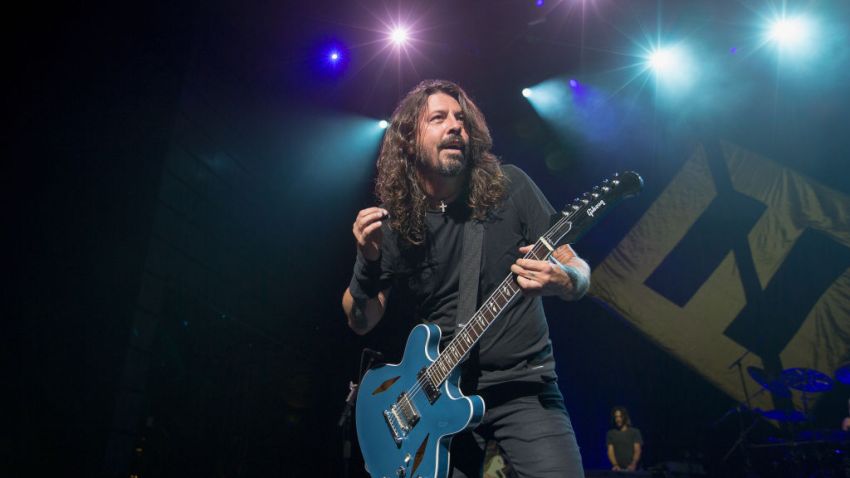 With 2018 Kaaboo Del Mar right around the corner, ticket-holders might be wondering how they're going to juggle their time at the festival. Good news: organizers have just announced the daily lineup schedule for the Sept. 14-16 event.
Unlike many music fests, Kaaboo's main headliners wrap up relatively early each night: On Friday, Foo Fighters play from 8:25-9:55 p.m.; Imagine Dragons rock the same slot on Saturday; and Katy Perry concludes the fest on Sunday with a 7:30-9:05 p.m. set. Of course, a couple DJs and choice comedians will keep the Kaaboo action going later in the night on its first two nights but for the most part, things at the main stages should be coming to an end around 10 p.m. For the full daily lineup schedule, go here.
Surprisingly, schedules have been kept nearly conflict-free (not a small feat for a fest boasting 80 acts) -- there's barely any overlap between artists within a similar genre. Hip-hop/pop fans on Friday, for example, could spend most of their time at the Grandview Stage for Nelly (3:10-4:10 p.m.), Gucci Mane (4:40-5:40 p.m.), a quick skip and jump over to the Sunset Cliffs Stage for Halsey (6:25-7:55 p.m.) and then back to Grandview for Post Malone from 7:55-9:25 p.m.
Of course, there are a couple of difficult options ahead for attendees: If you want to catch Blondie on Friday (7:15-8:45 p.m.), you'll have to miss the first half-hour of Foo Fighters. If you're hoping to catch Stone Temple Pilots on Saturday (5:10-6:25 p.m.), you'll miss nearly half of Billy Idol (5:55-7:25 p.m.). But all in all, the schedule looks fairly easy to navigate.
If you saw our 7 San Diego Bands Perfect for Kaaboo article yesterday, you'll know we're all about local talent -- so we're pleased to see Elise Trouw land a Sunset Cliffs main stage spot from 12:25-1 p.m. on Sunday. Also, on Saturday, don't miss Raelee Nikole's Trestles stage set from 12:05-12:35 p.m. and Shane Hall's prime-time Tourmaline stage performance from 5-5:30 p.m. Both are great San Diego singer-songwriters!
For the full daily schedules, and more information, head to KaabooDelMar.com. Various tickets and VIP packages are still available for purchase here.