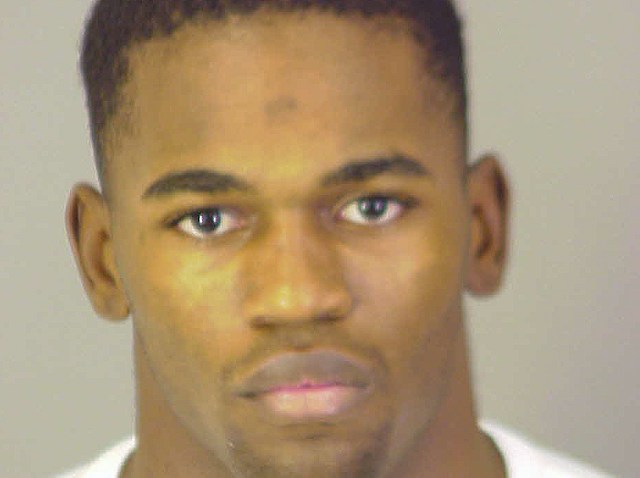 A 27-year-old former Marine has been sentenced to death for the murder of another Marine and the man's wife in a 2008 attack in their Southern California home.
The Riverside County district attorney's office says Judge Christian Thierbach sentenced Kesaun Sykes Friday after jurors recommended he receive the death penalty.
Sykes, who went by the nickname "Psycho," is one of three former Marines sentenced to death for the murders of Marine Sgt. Jan Pietrzak, 24, and his wife, Quiana Jenkins-Pietrzak, 26, who were found brutally killed in their home near Murrieta in October 2008.
A fourth defendant was sentenced to life in prison without parole.
Sykes' attorney Doug Myers says the sentence was not warranted.
Authorities say Sykes and the others went to the couple's home to rob them and forced their way inside. Pietrzak was assaulted and his wife sexually assaulted before they were killed.
Three other former Marines – Kevin Cox, Emrys John and Tyrone Miller – were convicted last June on the same counts in the Pietrzak slayings.
Juries ruled John and Miller should also be put to death and that Cox should get life in prison without the chance of parole.
Sgt. Pietrzak, a helicopter airframe mechanic at MCAS Miramar, once worked with Cox, John and Miller while they were stationed at Camp Pendleton.
Relatives of the victims said Quiana was from San Bernardino and was a 2005 graduate of San Diego State University.
The couple met in San Diego through a mutual friend who also attended SDSU. Quiana was studying to become a doctor.
Copyright AP - Associated Press