A man accused of killing a couple in rural Washington state and burying their remains in a remote forest clearing has been captured in Mexico.
Snohomish County Sheriff's Lt. Doug Jeske says 53-year-old John Blaine Reed was arrested Thursday by Mexican authorities. Reed had been on the run since the April slayings near Oso, a rural community northeast of Seattle.
Jeske says Reed has been booked into Pima County Jail in Arizona, and is expected to have a court hearing next week. It's unclear when he would return to Washington state.
Investigators believe Reed fatally shot Patrick Shunn and Monique Patenaude in April over a property dispute north of Seattle. He has been charged with two counts of first-degree murder.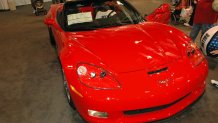 He and his brother Tony Reed, 49, fled to Mexico, but the brother turned himself in and helped detectives locate the couple's remains.
Reed was arrested May 16 at the border.
Tony Reed pleaded guilty last month to two counts of rendering criminal assistance.
Copyright AP - Associated Press