A Vermont man accused of traveling to San Diego to have sex with infant girls appeared in court Monday to face to two felony counts.
Joel A. Wright, 23, was a seminary student in Columbus, Ohio when he flew to San Diego International Airport on Jan. 29.
Special agents with Homeland Security Investigations (HSI) met Wright outside of baggage claim and took him into custody.
According to officials with U.S. Immigration and Customs Enforcement (ICE), Wright had plans to travel to Mexico to have sex with at least three babies.
On Monday, Wright did not enter a plea to two felony counts: traveling with the intent to engage in a sexual act with a minor and attempting to engage in illicit sexual conduct in a foreign country within the southern district of California.
U.S. Magistrate Judge Bernard G. Skomal assigned Wright federal defenders.
At a hearing Thursday, Wright agreed to be held without bail as his case continues. His next court appearance is scheduled for Feb. 25.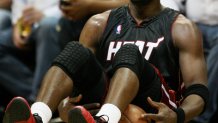 Wright was expelled from his seminary school Friday morning because he left school without permission, school officials told the Columbus Dispatch.