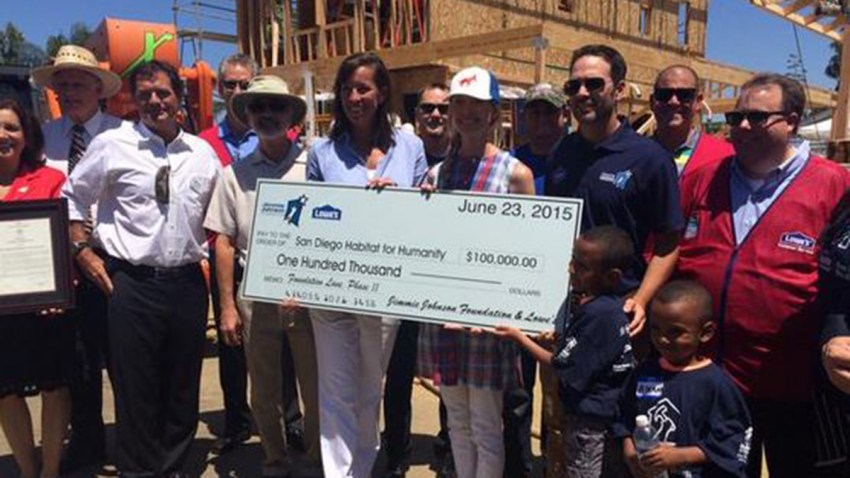 Four homes in just five days.
That's what volunteers with Habitat for Humanity and the Jimmie Johnson Foundation helped build this week in El Cajon.
NASCAR champion Jimmie Johnson and his wife, Chandra, visited the site of the new homes on Tuesday that were constructed thanks to $100,000 in donations from the Jimmie Johnson Foundation and Lowe's.
The new homes are across the street from four houses built six years ago by the racer's foundation and Lowe's.
Johnson on Tuesday tweeted that it was an "amazing" morning with Habitat for Humanity.
Johnson's foundation also tweeted a video of the NASCAR champion drilling in numbers for one of the home's street address.
The area is especially important for Johnson because he grew up in El Cajon and has long put resources into building sustainable homes there.
"Jimmie and his wife Chani... are proud to provide affordable homes to those in need and a safe place where children can begin to chase their dreams, much like the atmosphere Los Coches (Mobile Estates) provided that molded Jimmie into who he is today," read a blog on the foundation's website.