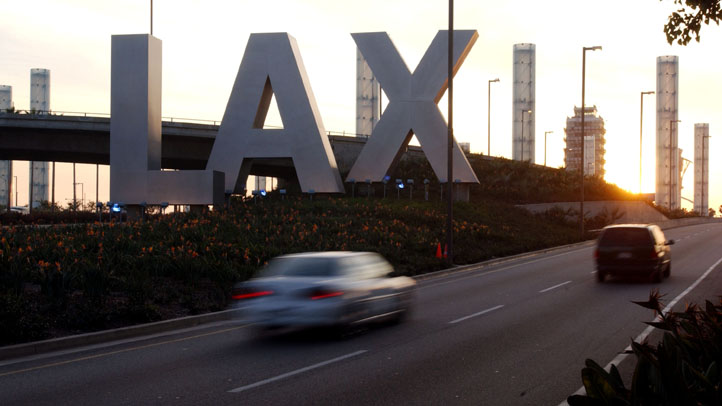 A Delta Airlines passenger jet en route from Japan landed without incident after being struck by lightning as it approached Los Angeles International Airport.
LAX spokesman Albert Rodriguez says rescue vehicles were dispatched to the runway after lightning struck the front section of the plane Saturday morning.
Delta flight 284 from Narita, Japan, landed safely and all passengers disembarked on time. Los Angeles was the final destination.
Rodriguez says the plane will be examined for possible damage.
Several lightning strikes were observed in West Los Angeles and Marina del Rey as a thunderstorm moved through Southern California.