A San Diego man attending the Coachella music festival was hit and killed by a train early Saturday morning.
A Union Pacific train struck Jannik Andersen, 23, at about 3:15 a.m. in Indio, according the Riverside County Coroner's Office.
The University of Colorado-Boulder student, who graduated from Torrey Pines High School, died about 40 minutes later.
The Union Pacific Railroad Police are investigating what led to Andersen's death, and they have not released details about why the victim was on the tracks.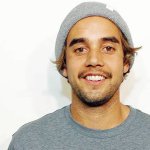 Andersen had flown from Colorado to California for the annual festival, which spans two weekends. Now, he's being remembered as a "very bright and talented young man," according to Dr. Ken Druck, who spoke to NBC 7 on behalf of Andersen's family.
"The outpouring of love and support for him and his family has been unprecedented," said Druck. "This was obviously a loved young man, a star in the community in so many regards."
His family is planning to hold a San Diego memorial for their son this weekend, though they do not have the details finalized.
Friends and classmates are organizing a memorial Tuesday evening at the University of Colorado, Boulder. They're also using the hashtag #livelikejannik to remember their friend.