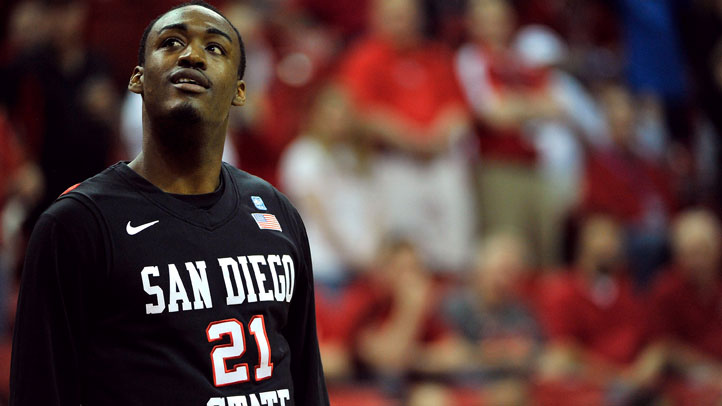 San Diego State University men's basketball player Jamaal Franklin announced Friday he will be leaving college a year early to enter the NBA draft.

Franklin, who helped lead the Aztecs to the NCAA tournament this year, is a two-time Associated Press All-American and has led the team in scoring and rebounds during his sophomore and junior year.

Highlights of Franklin's time at SDSU include three NCAA tournament appearances and two Mountain West Conference championships.

Franklin is looking to be the Aztecs' second NBA Draft pick in the last three years, following former teammate Kawhi Leonard, who was a 2011 first-round choice with the San Antonio Spurs.

This year's NBA Draft is slated for June 27.