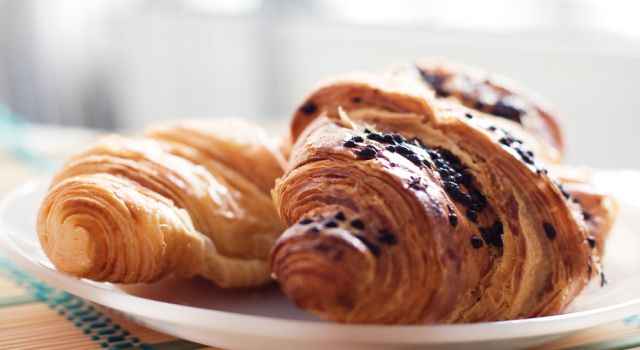 Treat yourself in the morning or the afternoon. Your call.
Starbucks is offering free pastries with any brewed or iced drink at their locations Tuesday between 4 a.m. and 10:30 a.m. If you print out the coupon, you can use it for a croissant, muffin, bagel, scone, danish -- well, you get it.
Then, if you're still looking to rake in free stuff, today is Free Cone Day at Ben & Jerry's. Remind us again why this isn't a national holiday?
Starting at noon until 8 p.m., you can walk into Ben & Jerry's and ask for your free scoop. If you're feeling adventurous, try one of their new flavors - Maple Blondie, Milk and Cookies and Peanut Brittle.
You'll find scoop shops at downtown's Horton Plaza, at Seaport Village or inside University Town Center.