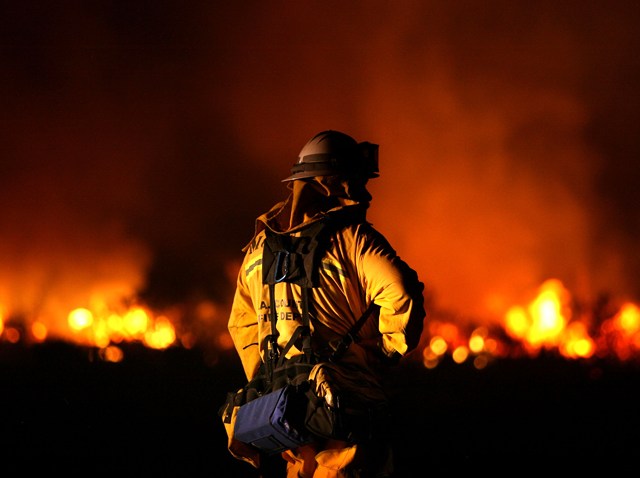 Concerns over firefighting costs slowed the U.S. Forest Service's initial response to last year's deadly 250-square-mile Station Fire, according to federal investigators.

The wildfire killed two firefighters and destroyed 89 homes.

A review by the Agriculture Department, which runs the Forest Service, cites a letter before the Station Fire instructing managers to limit requests for crews, aircraft and equipment from state and local agencies.

Forest Service officials have insisted cost concerns never impeded the response.

The Los Angeles Times reported the federal review shows the Forest Service decided to concentrate on protecting homes and the communications towers and observatory on Mt. Wilson rather than staging a sustained direct assault on the backcountry front spreading into Angeles National Forest.
The head of fire and aviation for the Forest Service told the Times he was not aware of the inquiry's details. According to the Times:
(Tom Harbour) said that all orders for crews, equipment and aircraft were filled during the first two days of the fire, which broke out Aug. 26, 2009, and burned for six weeks. Harbour added that, given the terrain, the decision to take an indirect approach to the flames in the backcountry was sound. "That's some really, really rugged country," he said.
Former Forest Service officials told the Times the inquiry is a "smoking gun" that shows the early response was flawed.
The fire broke out in Angeles National Forest on Aug. 26, 2009, and raged untamed for more than a month.

The report was prepared for Tuesday's planned panel discussion in Pasadena on Station Fire strategy, which will be led by U.S. Rep. Adam Schiff, D-Glendale.




Copyright AP - Associated Press