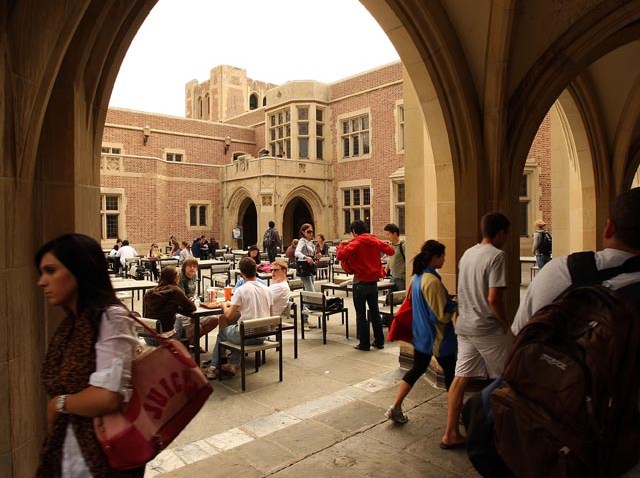 Undocumented immigrants can continue to pay in-state tuition at UCLA, Cal State Long Beach and other state colleges universities under a ruling Monday by the California Supreme Court.
The state's highest court ruled that students who attend high school in California for three years and graduate can qualify for the in-state tuition. Opponents argued that the policy violates a federal law that prevents undocumented immigrants from receiving educational benefits based on residency.
"The court ruled that the high school attendance requirement does not involve residency, and therefore does not violate the federal immigration laws," said Christine Helwick, general counsel for the Long Beach-based California State University system.
Helwick said providing in-state tuition "appropriately expands access and educational opportunities to all legitimate California high school graduates."
"The CSU continues to advocate that racially and ethnically inclusive college universities better prepare students for the diverse workplace of the future," she said.
Mark Yudof, president of the University of California system, said students who work hard to graduate from state high schools should not be penalized based on immigration status.
"Through their hard work and perseverance, these students have earned the opportunity to attend UC," Yudof said. "Their accomplishments should not be disregarded or their futures jeopardized."
The ACLU of Southern California and Mexican American Legal Defense and Educational Fund also hailed the ruling.
"The court's decision means that California's institutions of higher education will continue to be strengthened by the inclusion of some of our state's brightest and most successful students, who simply lack legal status due to the nation's failure to enact the widely supported DREAM Act," MALDEF president Thomas A. Saenz said.
Opponents -- primarily out-of-state college students and parents -- argued that undocumented immigrants should not be allowed to pay lower tuition rates than students who have lived in the country legally and whose families have paid taxes for their whole lives.
Copyright CNS - City News Service