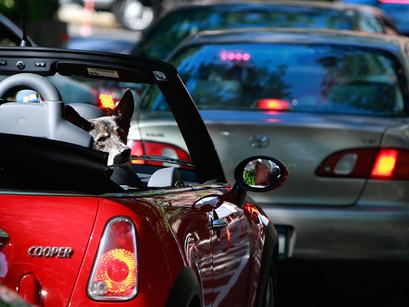 Interstate 5 would grow up to six lanes in north San Diego County under a plan that would cost an estimated $3.3 billion to $4.5 billion.

Four lanes designed for car pools, buses and toll-paying solo drivers would be built along the middle of the freeway from north San Diego to Oceanside. Two conventional lanes would also be added.

The California Department of Transportation will release details in an environmental impact report as early as June.

Daily traffic on the 30-mile stretch averages 700,000 vehicles, and it gets more crowded during summer with Del Mar horse racing fans and tourists. The state expects daily traffic to reach 1 million vehicles by 2030.

The project would be paid for in part by the so-called TransNet sales tax that voters extended in 2004. There has been a noticeable dip in traffic since the measure was passed, but traffic planners believe that the lanes will eventually pay off as the economy recovers.

Copyright AP - Associated Press